'Candy Crush': An Addicting New Game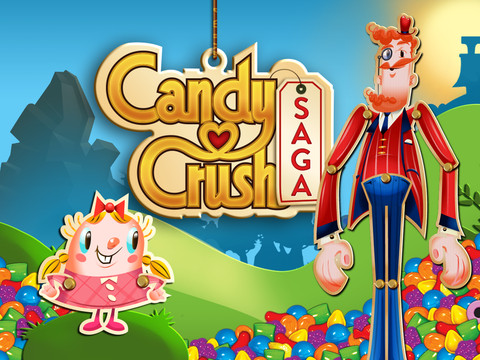 Hang on for a minute...we're trying to find some more stories you might like.
Candy Crush is the new game craze for your mobile device, available for Android, iOS, face book, and on-line. It's the ordinary match three items in a row puzzle. The difference is instead of Gems, there are sweets and tasty treats.
Candy Crush Saga invites you to go on a tasty adventure with Mr. Toffee and Tiffi Toffee through a world of candy and fun. It's sort of like the game Bejeweled, you switch around candies, left, right, up, or down, to line them up in a row of three or more candies to gain points and help you progress through the game.
Each individual level is very unique, either having you eliminate all the jelly in a number of moves, achieving a certain score with a certain time, or having you drop different ingredients into the bottom of the grid. This game requires a certain amount of logic to get all just right and it also requires time, getting to the harder levels is when it gets more difficult and most people don't pass the first try.
It keeps people very entertained going through 'LemonadeLake', 'Candy Factory', and over a hundred other levels. You can earn up to three stars per level, and if you get the high score it shows off to your friends. Candy Crush offers you five chances to fail, when you run out of lives, you have three options, bug your friends on face book to send you an extra life, spend your own money on a life, or wait till your health is regained.
Candy Crush, like most games, gets harder as you go along, which causes frustration to people, making it even more addicting. This game is played all over the place, people have grown to like it and have come up with strategies to help other people along. Pitman High students have become very fond of this game. Trevor Chaney says, "It's super addicting and he can't put his phone down until he passes the level." "Sometimes I just need to take a break from the game, so I don't get too frustrated," says Alex Raposo. This game is deliciously addictive to all.

About the Writer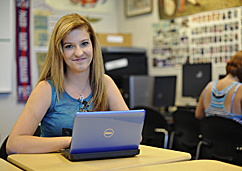 Carly Gray, Senior Staff Writer (11)
She's a dance loving, softball playing, text messaging machine who loves to spend time with her family. Carly Gray is a junior at Pitman High Schoolwho...