R.A.M. Farms is A-MAZE-ing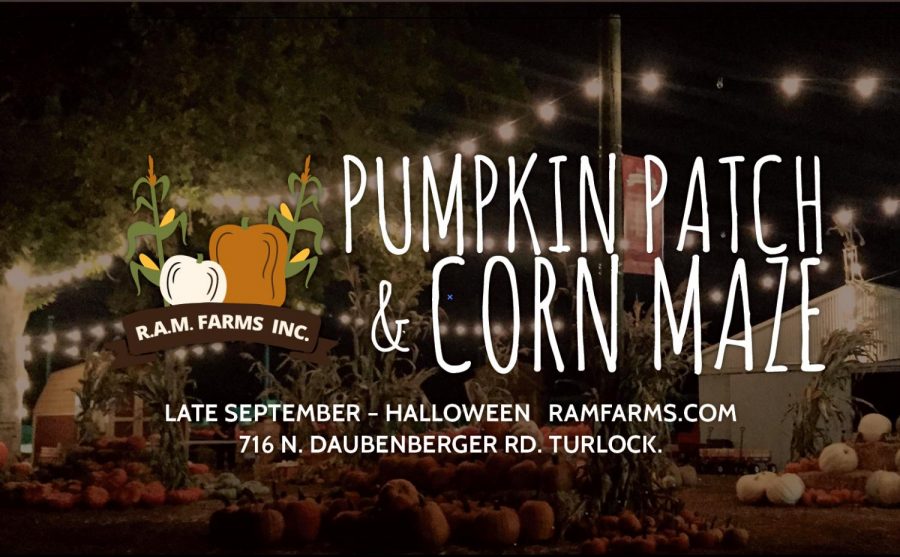 For the tenth year in a row, R.A.M. Farms is bringing the famous corn maze back to Turlock. It will be at 716 N. Daubenberger Road from September 29th all through Halloween.
Many high school students know about and go to R.A.M. Farms, specifically for the corn maze on Friday and Saturday nights (also known as Freaky Flashlight nights). Many students have great experiences there.
"Yeah I've been to the corn maze and it was really cool. I got in trouble for throwing corn so don't do that but other than that it was really cool and I liked it," said Pitman Senior Ricardo Brenes.
On Freaky Flashlight nights, ages 5-11 are $9 each for admission and for ages 12 and up, the admission is $11 each. On all other nights, admission for kids is $7 each and admission for ages 12 and up are $9 each.
Although the corn maze is one of their more popular activities, they have several other fun, worthwhile activities you could try.
Something anyone can do while they are at R.A.M. Farms is take a stroll through the pumpkin patch. The pumpkin patch itself is free of charge AND better yet, most activities are free admission with the purchase of a pumpkin. They grow over 60 different types of pumpkins, squash, and gourds of all different shapes and sizes to choose from. Also, every pumpkin is picked from the local field.
If you are up to the challenge, you can take a walk through Ron's spooky shed. This activity is their take on a mini haunted house and it is pretty dang scary.
The coolest and cutest activity is Movies Under the Stars. Every Friday and Saturday R.A.M. Farms presents free showings of your favorite movies. Be sure to bring your blankets and friends to cuddle with under the stars. (Click for movie schedule)

Last but certainly not least, R.A.M. Farms offers the U-PICK Flower Patch. This activity is entertaining and fun for all ages. This activity allows you to pick, arrange, and personalize your own bouquet of flowers. It is $3 for a dozen of Zinnias, $5 for a dozen of sunflowers, or $4 for a mixed bouquet.
Although the corn maze at R.A.M. Farms is great and fun, if you ever want to expand your horizons, there are many exciting activities to choose from when you go!