A Day in the Life of a Restaurant Owner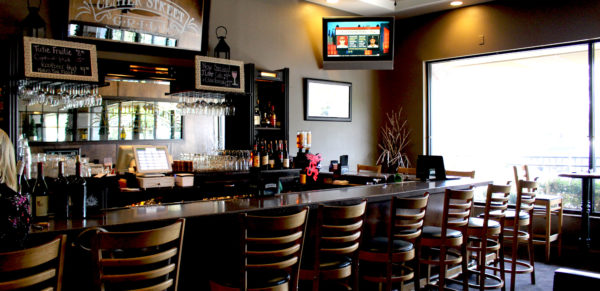 There are many misconceptions about owning a restaurant or business in general. Some of the most common myths are that it's super fun because being your own boss is easy or that owning your own business will make you uber rich. Well, Center Street Grill owner Ira Berry will shed light on what owning a restaurant really looks like and if these "myths" are in fact myths.
Since 2004, Center Street Grill has maintained quality food and exemplary customer service that customers from Turlock and all around have come to enjoy. Recently, Ira and Audrey Berry became the new owners of this well known local steakhouse.
"Now backed by a family owned atmosphere, we will continue to strive for unique dining experiences like wine and dine nights, as well as become one of the most innovative steakhouses in Turlock. We look forward to serving our community with relentless focus on customer service and continual improvement on ourselves, our processes and our products," said the owner Ira Berry.  
Many assume that the restaurant business is all fun and games and while it may seem that way, that is not always the case. In reality, owning a restaurant is one of the most stressful, time consuming businesses to be in, especially in the beginning. Business owners have to be at work all the time. If you like weekends or holidays, too bad because chances are those will be the busiest but most successful work days.
"If all I had to worry about was giving good customer service, making great food, and drinks the job would be easy. It seems everyday your fighting fires. It's never as you plan something seems to always get it your way. I feel like I spend too much time fighting fires when you could just be making people happy and enjoying it while you do it," said Ira Berry.
The other most common assumption about owning a restaurant or business is "IT WILL MAKE ME RICH!" Wrong. While restaurants do earn a lot of money, they spend more on payroll, sales tax, insurance, rent, mortgage, food purchases, liquor purchases, utilities, repairs, etc.

To successfully own a restaurant, you have to be involved in working at the restaurant and actually enjoy it. You cannot simply do it to make money.
All in all, it takes a lot to own a successful restaurant. You have to be willing to work long hours, deal with a lot of different types of people, and most importantly actually enjoy and be proud of it.
"The best part is that you control your own destiny. Working in the corporate food world or working for others is tough. You work hard and try to make the restaurant successful but never get the fulfillment of doing it your way and weeping the rewards," said Ira Berry.
While there are many misconceptions about being a restaurant owner, it can be enjoyable if it is done correctly. From the looks of it, the owners of Center Street Grill have honed the skills it takes to make a restaurant successful.