Operation Christmas Child Is a Go!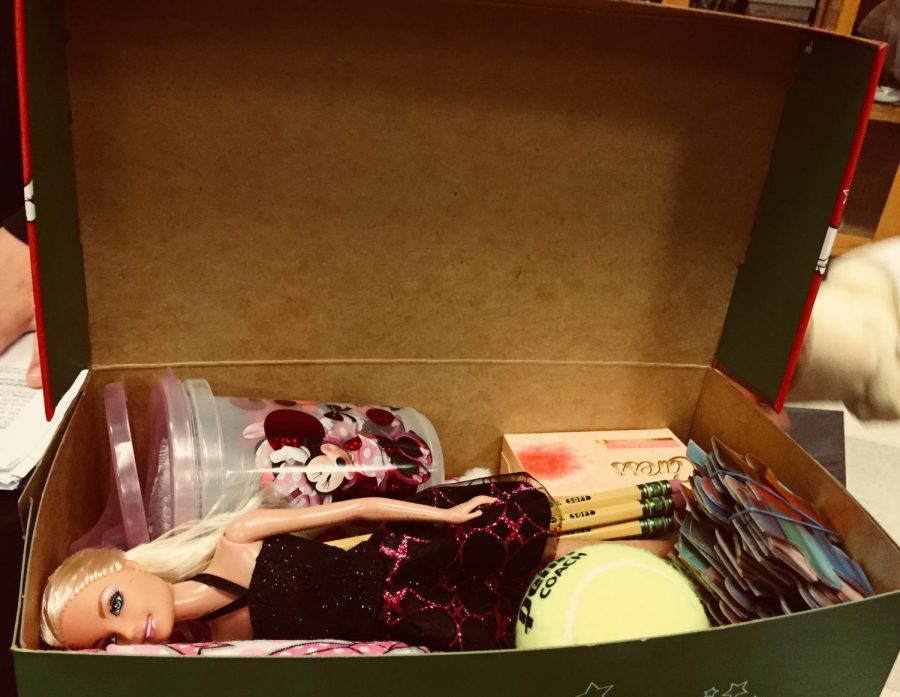 Every Christmas season, there are countless children around the world who are not fortunate enough to receive a Christmas gift. Thanks to Samaritan's Purse, an evangelical Christian humanitarian aid organization that provides aid to people in physical need as a key part of Christian missionary work. People all over the world are helping children and providing gifts to them. 
The process is very simple; all you have to do is pack a shoebox with Christmas goodies! The first step in the process is to pick the gender and age group you would like to pack a shoebox for. Once you have done so, you buy goodies accordingly. Some good gift ideas include color pencils, notebooks, toys, socks, books, and necessities.
After one has packed their shoebox according to the age group and gender, a $9 donation is required per shoebox gift is critical to cover shipping and other ministry expenses. The national collection week is November 13th to the 20th, so start sending off your shoeboxes!
The purpose of the Operation Christmas Child program is to spread kindness around the world and share blessings to others. Some individuals have more than others, and it is always kindly appreciated to share some of those blessings to others who were not fortunate enough to be given the same blessings. Spreading love and compassion around the world during the cold, dark nights on Christmas is the least we can do for mankind.
Even on the Pitman High campus, the Operation Christmas Child is very popular. Gurleen Khella is participating for her second year in this program, as it "keeps me thankful for what I have and hopes for children to feel the same way I can. Despite their situations they were born in, they all deserve the world."
Students are not the only ones joining in on the fun, teachers are as well! Math teacher  on campus, Doctor Staley has actively been a part of the Operation Christmas Child for about 12 years now. Every year, she inspires her students to take a part in this amazing program, as Gurleen is a current student as well.
Doctor Staley spoke of the greatness of the program and believes "the real benefits is for people to start thinking about the opportunities we have to spread joy and thankfulness globally."
She furthers speaks about how the program has "kept me thankful for what I have and leaves more wide open for others."
We are all very blessed in numerous ways, and at times we may forget to count our blessings that others are grateful for. Operation Christmas Child is a great way to spread joy and cheer during the jolly Christmas season.
So start shipping your shoebox and spread joy to those in need! Be the reason for a child's happiness and take part in this great opportunity.