A Final Stressor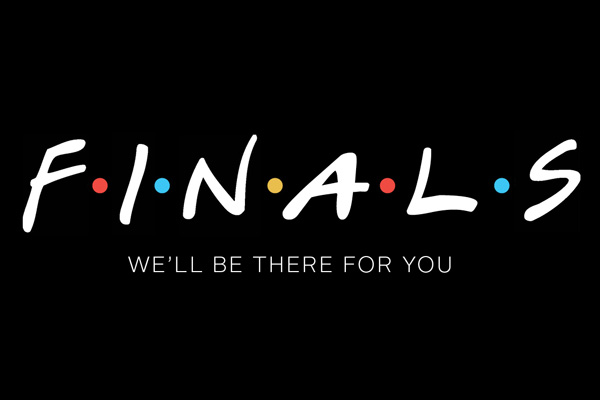 Hang on for a minute...we're trying to find some more stories you might like.
The start of the school year is similar to that of a kiddie pool. The waters are gentle, calm, and inviting. Students from all over come to rejoice in its simplicity, allowing the lull of the waves to ease them into the school routine.
Come the middle of the semester and students are thrown into a fish tank with a depth of ten feet. The waters are not calm, in fact, they're frantic. Everything seems to speed up and most are trying hard to stay afloat.
Nearing the end of the semester and the fish tank has exploded and released all of its contents (which consist mostly of students) into the raging ocean. As if that wasn't enough, the ocean appears to be accompanied by a monstrous shark with razor sharp teeth and the ominous name: Finals. Cue the Jaws music.
As finals approach, many students are encumbered by accumulations of stress and anxiety. Fortunately, it does not have to be this way. In the wise words of English teacher, Mr. Hatchell, with a set study plan and a confident attitude, students can successfully "get the shark."
Just how will this shark be gotten? Just follow these tips below:
Don't Stress, You Can Do It!
It's a scientific fact that stressing can limit your options and your ability to reason. Don't do it!  Whether you be studying or during the actual final, just breathe! If it doesn't magically bring the answer to your head, it will at least calm you down enough to allow for rational thinking.
Prioritize!
Chances are, some classes are harder than others. Prioritize! Take the classes that you struggle with most and start studying with those. Spend more time on the classes you need to and don't stress as much with the ones you don't.
Have A Plan
Have some concepts you still don't understand? Some notes that you never wrote down? Now is the time to talk to your teachers and fill in those blanks.
Next, rewrite the notes with the most important concepts. Rewriting will help the information stick in your brain. Glance over the textbook or do some example problems. Do anything it takes to give yourself a refresher but focus only at one subject at a time.
Create A Schedule
Take your hardest classes and write out what to study and how long you will spend on it. Crossing off items on a list will not only bring major satisfaction but also make better use of your time.
One of the most important things is to pace yourself!
Form A Study Group
Whether it be during Pride Time or after school get together with some friends a couple weeks before the final. Working with others will not only benefit you but others around you.
Just make sure to stay on track! Help each other out, work as support groups, just don't waste your time!
Though they can be the most stressful time of the year, Finals are a precursor to the most wonderful time of the year! Focus on the breaks ahead and the tips above to brew a recipe for success.  Good Luck!