Tarte Releases New Shape Tape Foundation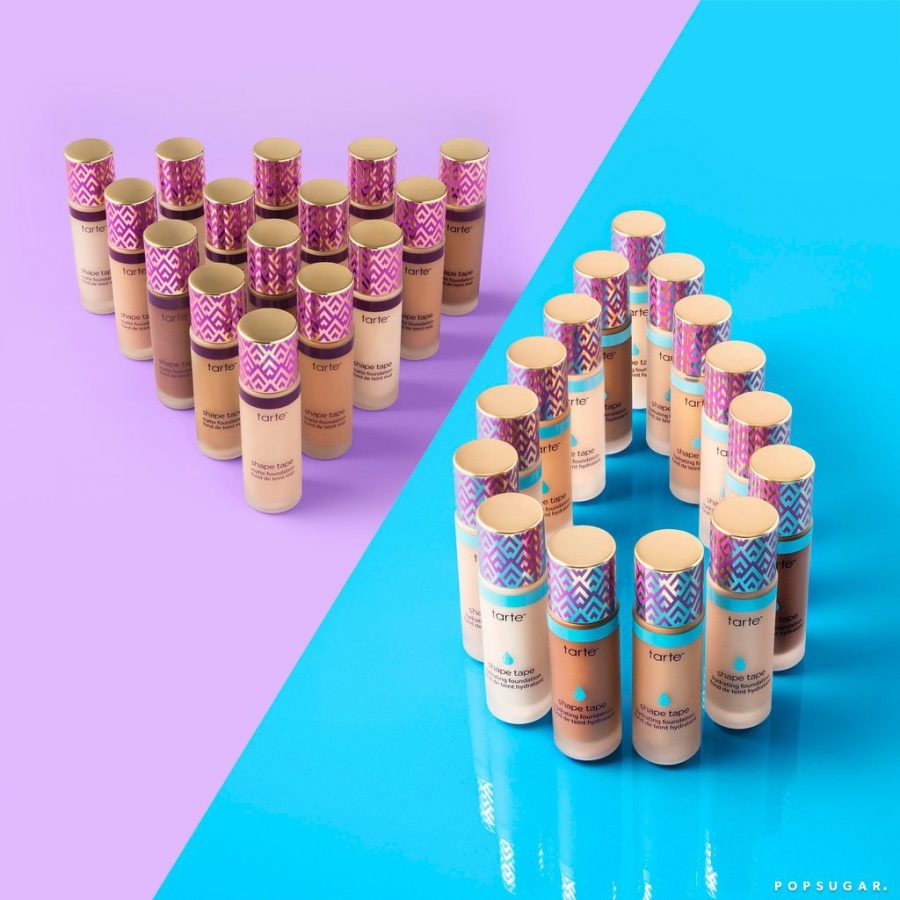 Nowadays, it can be a difficult task to find a creamy and full coverage concealer made with completely vegan ingredients. However, the popular makeup company Tarte released a full coverage concealer that almost every beauty guru on YouTube stands by. And when Tarte announced they were releasing a foundation to go alongside their cult-favorite concealer, the beauty community immediately expressed their excitement via Twitter and Instagram, especially because they were to be released in two different formulas: matte and hydrating.
Named after the concealer, both Tarte Shape Tape foundation formulas are packaged with similar colors, and almost identical in packaging to the concealer. The matte formula has a purple stripe under the lid whereas the hydrating formula has a blue stripe. The foundation also has an applicator similar to a concealer wand.
The matte foundation is oil-free, vegan, and gives full coverage. It's really just a bigger version of the concealer that will cover any blemishes or acne. It's essentially a bottle of the selfie perfecting application "Facetune" –  it gives your skin the blur effect, rendering it completely smooth.
The matte formula comes in 15 different shades and gives the airbrush effect. A Tarte representative recommends applying this formula in sections because it quickly dries down and will look patchy if not applied correctly. For those who want a more moisturized feel to their makeup, the hydrating formula gives a dewy look and wears for 12+ hours with no transfer. This formula is more blendable than the matte formula and has a very light coverage.
While the foundation has come with much anticipation and excitement considering the success of the concealer, the hype around the foundation quickly screeched to a halt when the shade range was released. The range seemed to be centered around those with paler skins and the five shades meant for darker skin tones have appeared to look yellow or orange when applied.
Tarte quickly apologized over the backlash and announced on their Instagram and Twitter that they will be releasing more shades to accustom more skin tones, explaining, "We wanted to get the product out as fast as possible, & we made the decision to move forward before all the shades were ready to go. We know there is no excuse, & we take full responsibility for launching this way. We lost sight of what's really important in this industry, & for those who feel alienated in our community, we want to personally apologize. We're doing everything in our power to bring those unfinished shades to market as fast as we can, at any cost. We CAN and WILL DO BETTER."