Being Thankful is Important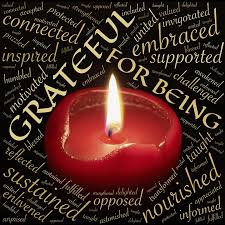 Hang on for a minute...we're trying to find some more stories you might like.
Do you guys remember in elementary school when you would get a writing outline, and you would have to state what you were thankful for and why? Not to forget the epic projects we would do like making a hand five turkey or coloring a turkey picture. Then finally being able to sink your teeth in the traditional thanksgiving feast, as well as fighting over the wishbone.
Those were the best times(at least in my opinion.) Now as we have gotten older we have different definitions for thanksgiving, the ones who celebrate it at least.
Here is what Donielle Zambrano had to say about it, "Thanksgiving to me means family and appreciating all of them being here".
For Alyssa Robinson, "Thanksgiving is a lot of food and being surrounded by those you love". However to some this day is not to be celebrated.
An anonymous junior here at Pitman High School does not celebrate this holiday. She says " Because of my ethnicity, me and my family believe it is disrespectful to celebrate the holiday that led our ancestors in genocide". " We do still gather as a family it is just not for the same reasons as others I guess." I have come to the conclusion that no matter the differences in how we see the Thanksgiving, they are each important in their own way.
I knew there was more to Thanksgiving than stuffed turkey and mashed potatoes. I also know in some situations of people, Thanksgiving is not their favorite holiday because the whole saying of being surrounded by loved ones, is a term used only to those who have any left.
Some are all alone on Thanksgiving and avoid the holiday to prevent sadness within themselves. This article came to mind when i was on my Instagram and saw how people went straight from Halloween to Christmas season in their posts.( I have always hated how people skip over holidays,which is another reason i wrote this.) I saw how underrated Thanksgiving was and because Thanksgiving is one of my favorite days wanted to get a good understanding as to why people don't attempt to celebrate  it.
I used to think people didn't celebrate Thanksgiving because it wasn't a day where you got something or where you could dress up with friends. Even to those who do not celebrate this holiday, i feel that the day brings out a certain energy that makes family and friends  more appreciative(obviously it's in the name.) Even if you find yourself all alone, you shouldn't be sad. You have the power to change how you feel and what you do that day. You could get out there.
Thanksgiving should not be the only day you become thankful for what you have. As busy as you may be, it is important you are thankful for all that you have. Big or small, they all count the same,except some come in smaller packages than others, yet have the impact of a lifetime.I really do hope this article enlightened  you as it did with me and gave you another great outlook on Thanksgiving, so have a great turkey day!