Get Off My Lawn! Finale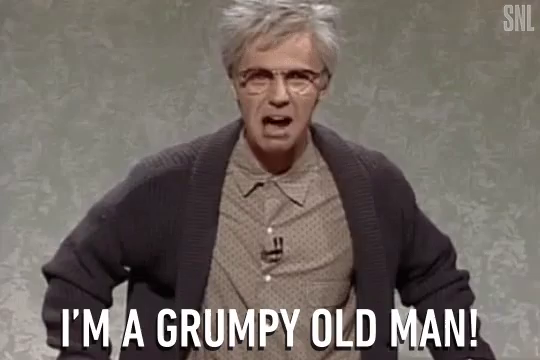 Hang on for a minute...we're trying to find some more stories you might like.
No long introductions needed here.
Read: Sounds simple enough. Reading keeps your mind fresh and energized so it can tackle the stress of classes and schoolwork. It makes reading those confusing Shakespeare passages easier to understand and reveals the themes hidden in books that your teacher swears are there underneath the surface.
Manage your time: You never have as much time as you think you do. Never. There are twenty-four hours in the day. You're at school for seven of them, and even more if you have clubs or sports after school. You need seven or eight hours of sleep to feel your best in the morning. Take all that time out of the day and you're left with nine hours of free time that will be even further reduced based on your workload from the seven hours you spend at school. Like I said before, you never have as much time as you think you do so manage it to make the most of it.
Know when to (and not to) turn your brain off: Sleeping is the ultimate form of this. I'm speaking more to the mindless things that everyone enjoys doing. We all need those thirty minutes or an hour of time when we don't have to think or pay attention to the world around us. We also need to make sure we don't lose track of time when forgetting about it. Sounds counter intuitive. Set a timer and you'll be fine.