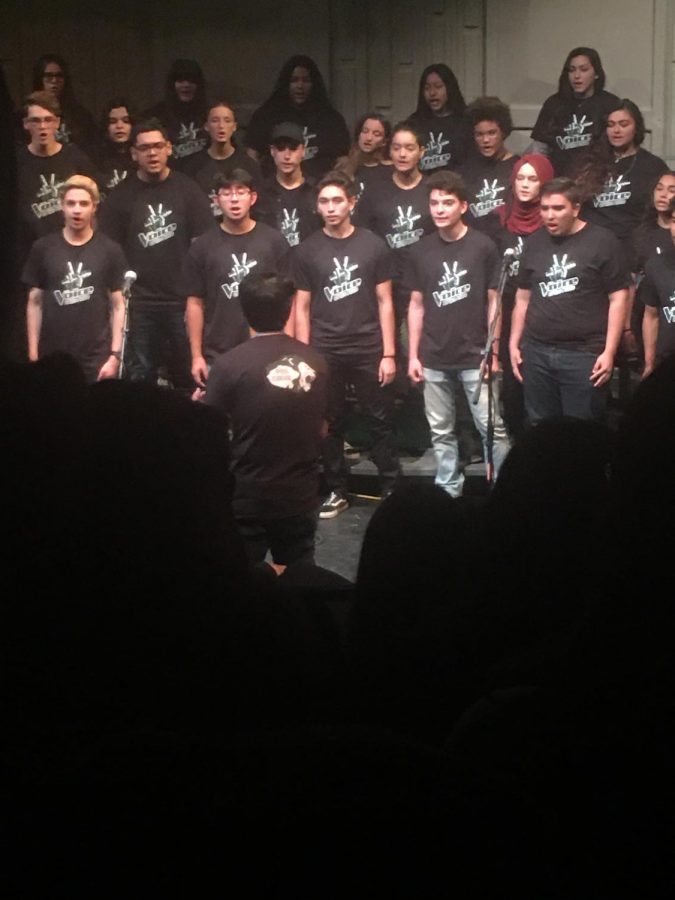 Pitman choir is starting off on a high note as they host the first Pride Café of the school year. It took place in the black box theatre on Thursday, October 10th and Friday, October 11th. They had a variety of songs and performances lined up for the students and the general public.
For those of you who don't know what Pride Café is, where have you been?! Pride Café is a unique choir concert that features Pitman's talented singers and musicians. They also have a theme for every Pride Café. This time the theme was healing. 
Each student had to go through an audition to get a spot in the concert. The process is somewhat different compared to the previous years. 
"In the previous years it has been where students come into my office and we talk about the song choice together and it became really time consuming. This year we went through an audition process. The students were asked to choose a song they would like to sing and when they auditioned they used a karaoke track they were comfortable with." explained choir teacher, Mr. Parton. 
Despite the auditions using karaoke tracks, all the music performed at Pride Café is live. They used a variety of instruments and even had back up vocals making the songs more impactful and giving the audience more variety. 
Pride Café also featured Pitman's Drama Club. They did a short skit in between songs to give the audience a laugh and lighten up the mood. It seemed a little out of place since the skit didn't go with the theme of the night, but it was overall a very fun performance. 
Later in the concert, Pitman's very own Mr. Tim McCabe performed a song called "Malibu Nights" by Lany. He talked about his own personal struggles and and gave the audience an encouraging message. Mr. and Mrs. Parton also gave us a lovely performance as they performed the song "Annie" by Johnnyswim. 
Although there were many stunning performances that night, there was a certain student that stood out to Mr. Parton. 
"William Blakemore wrote a song, it's called "Finally Free". I feel like that's pretty much the main goal of the whole music department. It really highlights what we're trying to do. William I think showed a perfect example of how to get over personal obstacles by writing music and being able to express his feelings. Not only did he go through his obstacles but he got over them. He also was able to send a message out to the masses. In the audience, I really felt like he made a lot of impact on the people that he shared his music with because by his story and his composition the listeners can go through the same experience." 
This was just one student out of the many that performed. Every single student gave stunning performances. I have never been in a room filled with so much talent. The next one is set to be in February, so make sure you keep an eye out for that. I for one am looking forward to seeing what the next Pride Café will bring to the table.