The Importance of Yearbooks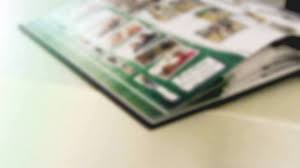 It's a brand new school year which means new faces and new memories to make. High school is an important time in people's lives, so why wouldn't you want to preserve those memories. The yearbook staff is looking forward to creating an amazing book and covering many of the school's events and finding unique stories involving Pitman. 
This yearbook may not seem important to some of you, but it is to those who create it. The yearbook staff works hard to create a consistent and diverse book. The editors even take the time out of their summer to go to a three-day workshop in Santa Cruz where they come up with new ideas and get some feedback on their previous books to see what they can improve on this year. 
Editor in chief, Romy Lightner, is running the class this year. She took the time to talk to the Roaring Times and give us an inside look at what she does and what goes on in the yearbook class. 
"I am the chief editor for the yearbook staff of 2019. I oversee everything that goes on for the yearbook, so whether that be page design, stories, interviews, all of the above. Our goals for the yearbook are to do something that we've never done before. The cover is something new. We are trying to figure out how to cover as many people as possible in a different way. We just want to make the yearbook something very enjoyable for an individual person." 
We also took the time to talk to other editors and staff members. We asked them why the yearbook is important to them. 
Lightner responded with, "The yearbook is important to me because the class is mainly my favorite part. It's like a family and you get to meet a whole bunch of different people throughout the year. Twenty years from now you're going to look at this book and just remember everything that went on that year." 
Design editor, Kaitlyn Ball, answered with, "Yearbook is important to me because I want to make sure that everyone enjoys their high school years and feel welcome and included." 
Photo editor, Ronalin Yousefpoor, replied with, "It's important to me because thirty years from now I'm going to look at and remember my high school years and I feel like that's an important factor in my life." 
Lastly, I asked a first-time staff member, Haley Hamasaki, "Well it's important to me because the yearbook kind of shows what we do all year and it's just like a collection of memories and I want people to be happy with it." 
The yearbook is something special. The editors and staff members work hard to create this book and make it better than it has ever been before. The book has meaning and importance to those who create it, so you should take the time to appreciate what they do for Pitman. 
Yearbooks can be purchased at the activities office or jostens.com for $75. If you don't have all the money right now, it can be paid little by little with installments. This gives you time to save up some cash if you need to. The deadline is December 22nd. If you try to purchase the book after this deadline there is no guarantee you will get one. It's best to purchase it before then. 
This is our year so let's make the most out of it. Meet new people, join a club, go to the game, anything. The yearbook won't have any meaning if you, the students, don't get involved. Help make the book more meaningful.