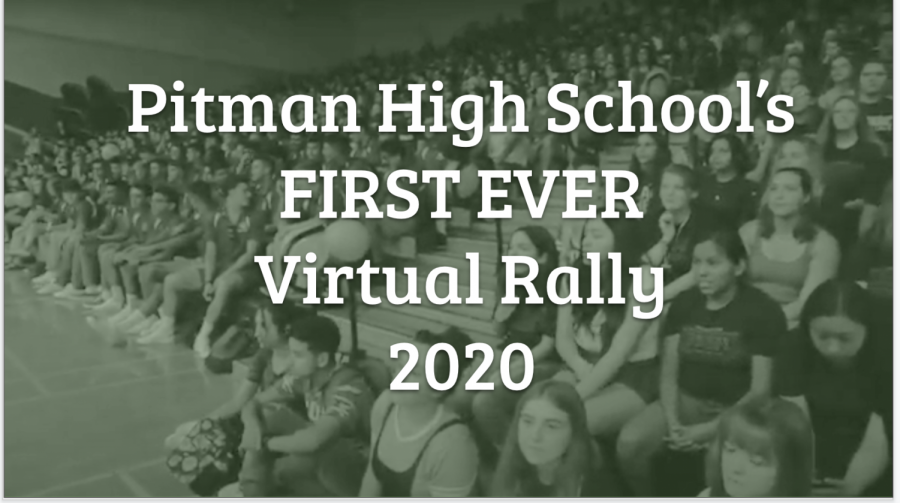 Pitman's first ever virtual rally took place today – Friday, October 30th – during Homeroom.  Thank you to all who made this rally a huge success!
Check it out by clicking the link below:
https://drive.google.com/file/d/1WFNy1_5bgSdSro7gBKSdrC41FIBxnjRk/view?usp=sharing
Our Pride has GRIT. 
Our Pride is RESILIENT. 
Our Pride PERSEVERES.
We are ONE PRIDE and together we will celebrate each member and the strength that you have demonstrated since the beginning of this school year.
.
.
.
Although our PRIDE cannot be fully together, we still NEVER 
SETTLE, NEVER QUIT!  
Roll Pride, 
Pitman ASB