Senior Plans 2021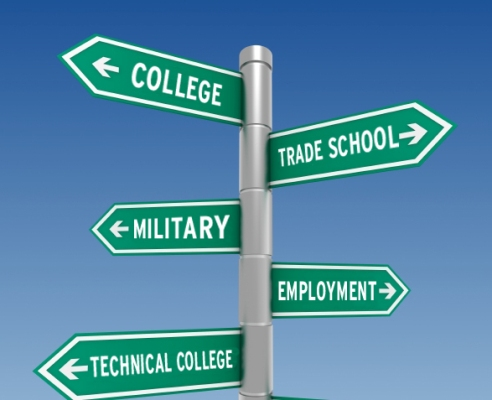 The time has come. The class of 2021 is graduating! We are leaving high school, and as soon as you know it, we are starting our new chapter in all our lives. I asked some of my fellow classmates about what they are planning to do after high school.
I first asked Janet Cardenas, she said: "I accepted my offered admission to UC Merced where I'll be majoring in business economics/management. There I plan to learn more about business which will help me manage mine in a better way. I'm also planning on opening a clothing boutique this August, so this major will help me the most with my future plans."
 Victoria Spears' response was: "I'll be attending MJC in the fall as a chemistry major. I will also be working towards my RVT (registered veterinary technician) certificate. Afterwards, I want to transfer to UC Davis for veterinary school. I'm excited but scared at the same time; I don't like change, and this will be one of the biggest changes I've faced."
Next, I interviewed Sofia Bones. Her response was: "My plans for college are attending Chico State to major in nursing. I'm super excited to make new friends and explore outside of Turlock!"
Gabby de Leon's Response was: "For college I was lucky enough to get a scholarship for softball to a business school called Menlo College. I'm hoping to have a good time and enjoy college and experience as many things as I can. I am super excited and I can't wait to just get out there and live life to the fullest!"
I also interviewed Gisseli Aguilar, her response was: "My college plans are going to MJC because I'm still unsure of my plans in the future. In college I plan on taking different types of art ( art and photography) and math but I chose business as my major because I want to do something related to math. I'm also playing tennis there which I'm really excited about."
Gretta James' response: "This summer I plan to start my first semester at the American Musical and Dramatic Academy. I will be studying in the heart of Los Angeles in order to receive my Bachelors in Performing Arts: Musical Theatre. I am so excited to move away from home and dive right into my future. I can't wait to learn from professionals who are still currently in the field of entertainment. I'm also excited to meet new people and just become completely vulnerable and ready to learn!"
I asked Maryann Godje and her response was: "My plans for college are to attend UC Santa Cruz. I will be studying for a Bachelors of Science in Computer Science, a subject I'm very passionate about and interested in. I'm excited to live there, meet new people, and experience the college life!"
Joelle Lok's response: "After high school, I will be attending UC Santa Barbara and majoring in Psychological and Brain Sciences! I am so excited to enter this next chapter of my life and continue to grow as an individual!"
Myrna Villanueva's response to this was: "My plan is to go to MJC for 2 years and then transfer to CSUS, I want to study child psychology.  I am excited because it is a new stage in my life, but at the same time sad because I will not see my friends or teachers so often."
Averíe Konefat's response was, "Next year I am going to Cal Poly SLO and I am super nervous, but excited! I am going to be majoring in agricultural science and I hope to one day be an ag teacher. I know it's going to be a big adjustment moving away from home, but I am excited to see what the future holds"
Lastly, I asked Isabelle Zendejas regarding college plans and her response was: "After high school I am going to be attending MJC! I chose MJC because I'm not completely sure what I want to do in life, and so my counselors, family and everyone told me my safest option is to just go to community college! I will also be working, so I can pay for college. I am excited! I can't wait to start this new chapter in my life but at the same time I will miss high school! 
Good luck to ALL of the seniors graduating!  May you find a path in life that you love and follow your dreams.  We know you will do great things.