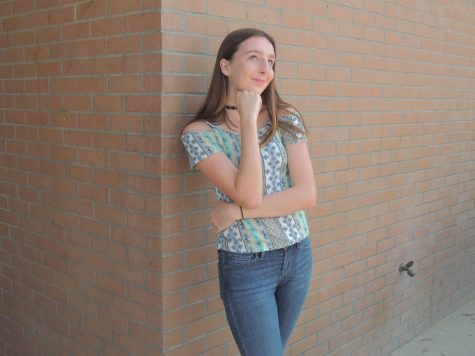 Okay, so you're probably going, "Is this a Brandy Melville commercial or what?" But seriously, I actually have a way normal life for a teenage girl! I mean I get up, I press snooze more times than i care to admit, and then I pick out my school clothes!
Clueless
is one of my favorite movies, as you might be able to tell, from my play off the first line. I also love
Sixteen Candles
and
Ferris Bueller's Day Off
. Aren't they classic? When I'm not constantly quoting movies, I'm writing articles, for this class, and running cross country! Olivia is my journalism BFF because we both know what it's like to have people be jealous of us. (Another quote, I'm sorry!) If you ever meet me you'll ask me if I will ever stop watching
Clueless,
the answer- As If!
Julia Allen (11th), Reporter
Mar 23, 2017

How to be a minor involved in politics

(Story)

Feb 28, 2017

Trump Reversing Transgender Bathroom Policy

(Story)

Feb 15, 2017

Boycotting Donald Trump Becomes Boycotting Ivanka Trump

(Story)

Jan 17, 2017

To Repeal or Not to Repeal

(Story)

Nov 08, 2016

Introducing the First Coverboy!

(Story)

Oct 28, 2016

The Best Netflix Horror Movies

(Story)

Oct 19, 2016

Buckle Your Seat Belts for Season Two of Scream!

(Story)

Oct 04, 2016

Celebrities Versus the Media

(Story)