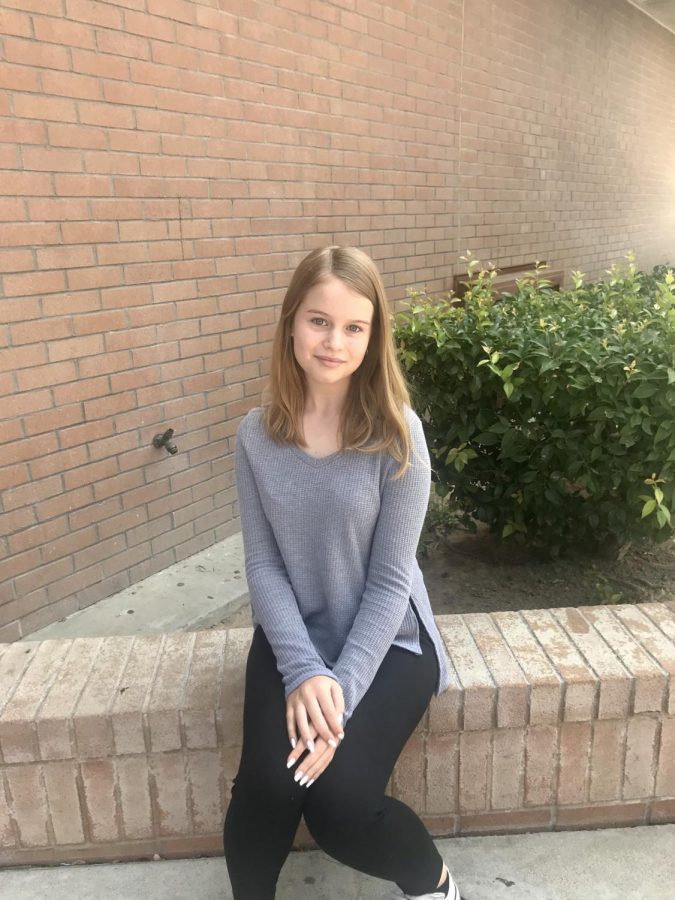 "Hrrrrgggggghhhhhhhh…"
-Chewbacca
Sooo… my editor just asked for my staff bio and I can procrastinate no longer, so bear with me while I try to meet the word count.
My name is "Caitlyn" but nobody calls me that, or pronounces my last name correctly… so don't even bother trying. Sometimes I read stuff... *she writes from a fortress made completely of books, resting the computer on a stack of them.* All of my socializing is done with my cat and plant, Paul Anka.... that's the plant's name. I mainly hide out in the school library, watching everyone select their books, laughing maniacally when they choose a book where the best character dies, not even knowing what they're getting themselves into. Hehehe…
Word count achieved! Byyyyeeeee….
Caitlyn Cavanaugh (9th), Reporter
May 16, 2019

Swimming to 2019 Sectionals!

(Story)

Mar 08, 2019

Atheists Facing Prejudice

(Story)

Feb 08, 2019

Crystal Healing: The Hipsters' Obamacare

(Story)

Jan 25, 2019

Why Believe the Earth Is Flat?

(Story)

Dec 12, 2018

A Little Princess: A Huge Success

(Story)

Dec 11, 2018

Opposing the Mandela Effects

(Story)

Nov 29, 2018

The Case Against Kavanaugh

(Story)

Nov 14, 2018

Clothing Malfunction: Is Children Dying Really Worth It?

(Story)

Nov 06, 2018

The University Myth

(Story)

Oct 24, 2018

Wicca: Beyond the Aesthetic

(Story)

Oct 05, 2018

Ask Me No Questions: Modern Teenage Homelessness

(Story)

Sep 21, 2018

MissRepresentation: Women in Professional Athletics

(Story)