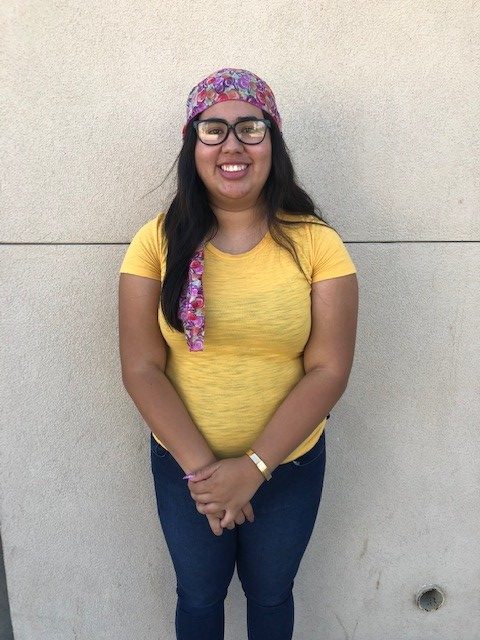 Netflix, chicken-wings, and English-lover! Bookworm, social butterfly - oh, and editor! 
Hello! This is my second year of Journalism and I'm very happy to be back as editor! A little about myself: I love chicken wings, writing, communicating and thinking! My favorite subject is English <3. I am a very talkative person! I love talking to new people and making friends!  I am a big social butterfly so don't be afraid to talk to me!! I am very glad to be part of
The Roaring Times
! Lover of netflix as well, I mean who doesn't love Riverdale? Or a good movie in general?Other than being a social butterfly I am very much of a book worm a Don Miguel Ruiz or Paulo Coehlo book never ever does me any harm! Read our paper, GO PRIDE!
Nathalie Hernandez (12th), Editor-in-Chief
May 14, 2020

Senior Year: The Best of PHS 2020

(Story)

May 01, 2020

Methods to Succeed at School While at Home

(Story)

Mar 16, 2020

Pitman Presents: The Four State Championship Wrestlers 

(Story)

Mar 05, 2020

Highlighting Pitman Clubs

(Story)

Dec 12, 2019

Pitman Formal Expectations

(Story)

Dec 09, 2019

NFL Sports Blurbs

(Story)

Nov 06, 2019
Sep 06, 2019

Teacher Spotlight: Mrs. Campbell

(Story)