Pitman's Poetry Out Loud Recites Success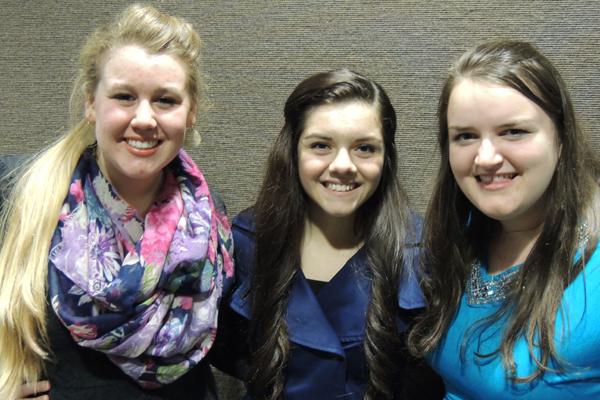 Hang on for a minute...we're trying to find some more stories you might like.
  Have you ever had a moment when you are zoned out and all of a sudden hear a random club like Poetry Out Loud through the intercom during announcements? Then all of a sudden, your attention is caught and your ears perk up as you listen to this new and fascinating thing! I know this has happened to me before.
  Although we have a club rush at the beginning of the year  in which all clubs participate to try and gain new members, I'm pretty sure a number of us are a bit rusty on all the wonderful clubs there on campus. And who knows, perhaps we'll find one we actually might like!
  A new club that we have on campus just starting its second year is Poetry Out Loud. Poetry Out Loud is a National Recitation Contest in which students have to recite a poem and will get judged on how well they do, if they exceed to the final round you have a chance at winning a scholarship!
  What's more is about a week ago, Pitman's very own Hannah Fontes took runner-up in the coveted Poetry Out Loud recitation contest held at Modesto Junior College with her lyrical rendition of Serenade by Mary Weston Fordham which earned laughter from both the judges and crowd with her hilarious interpretation of Pity the Beautiful by Dana Gioia 
  Not to mention both Debbie Haynam, General Editor to the Roaring Times, and myself also earned Honorable Mentions in the competition.                                                 
  Interestingly enough, it appears that first place has eluded the Pride now in its second year of Poetry Out Loud as in 2012, Roaring Times Senior Staff Writer Esmeralda Lopez also placed runner-up as a junior.
  Let it be known that this presumed runner-up curse can be broken only with your participation! Be sure to keep an eye out for Poetry Out Loud news for interested freshman, sophomores, and juniors for next year's competition.
  It's really an amazing opportunity especially for those who are fast at memorization and enjoy speech. It's open to any and all Pitman students. Perhaps you should add it to a list of clubs to check out for next year!

About the Writer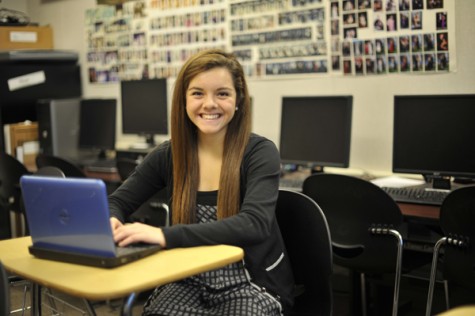 Elina Sahagun, Contributing Writer (12)
     Elina Sahagun is seventeen year old student currently enrolled in her last year of high school. Although this is her first year involved in journalism,...