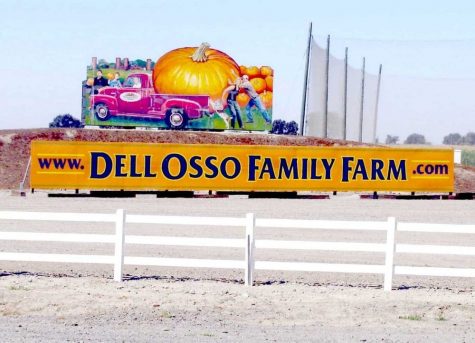 Megan Armenta (12th), Reporter
October 11, 2017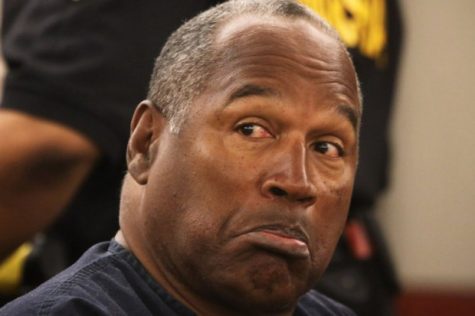 Don Garcia (10th), Reporter
October 10, 2017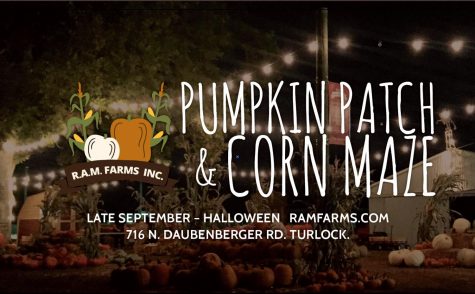 October 10, 2017
For the tenth year in a row, R.A.M. Farms is bringing the famous corn maze back to Turlock. It will be at 716 N. Daubenberger Road from September 29th all through Halloween. Many high school students k...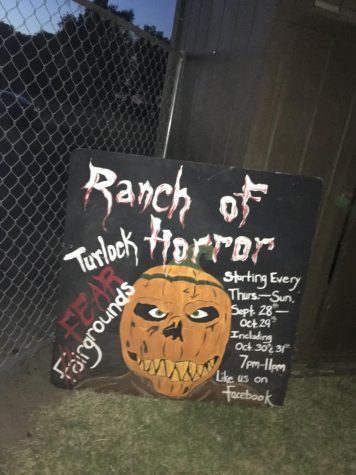 The Ranch of Horror Creeps into Turlock
October 3, 2017
The Ranch of Horror is exactly what it sounds like; a ranch filled with thirteen haunting attractions. From the Haunted Hayride to the House of Dystopia to the Zombie Escape, these thirteen spooky adventu...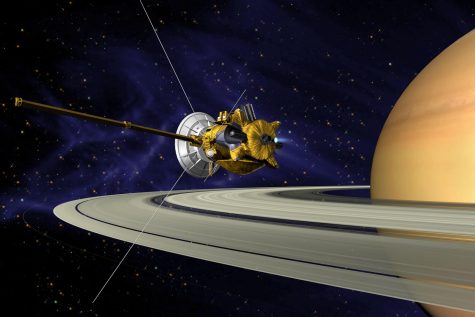 The End of Cassini's Successful Research on Saturn
October 2, 2017
Since Cassini was first launched from Earth on October 15, 1997, it had arrived at Saturn's orbit July 1, 2004, and Cassini has spent the last 13 years researching Saturn. There are many discoveries that have been ma...
View All »
Megan Armenta (12th), Reporter
September 26, 2017
Throughout most high schools across the United States, dress codes are a constant, recurring guideline set in place to create a foundation in which students base "appro...
March 27, 2017
Pitman High School fortunately has a total of four parking lots on campus - three of which are mainly for staff parking only. Like most oth...
Why the Future Looks Bright for the Libertarian Party
March 14, 2017
Founded in his home in 1971, David F. Nolan's Libertarian Party has grown to be a full functioning political party in the United States. How...
March 14, 2017
With George Orwell's classic dystopian novel 1984 jumping to the top of the bestseller list after President Donald Trump's election that ...
View All »
Nicole Azof (12th), Reporter
October 12, 2017
On October 5th, 2017, college night was held at Pitman High School. College night is when most colleges in California come to visit schools and provide information on thei...
Turlock's Inaugural Preview of Champions
October 12, 2017
On September 30th, 21 bands from all over the Central Valley rolled into Turlock to compete in the Pitman Preview of Champions, Pitman High Schoo...
Gun Violence and Enforcing School Safety
October 12, 2017
After 58 lives were mercilessly and unfairly taken within just ten minutes, the Las Vegas attack that took place on October 1st is now considere...
October 12, 2017
In a time usually dedicated to utter turmoil and stress brought on by the looming threat of college applications, the return of sports, or the lack of holiday...
View All »
October 4, 2017
Print this coupon before you go to the FEARgrounds in Turlock!
Youtube at its Prime?! The New Gossip To Follow at Pitman
October 3, 2017
As the media consumes teenagers lives and make up a great part of their personalities- it is evident that the Pitman High students are also affected by this world changing site called Youtube. As ris...
September 27, 2017
Every day students athletes tend to think about the future as an athlete. If they stick with the sports they play, they question what will happen if they don't go to a division one or two college/university. And t...
69th Primetime Emmy Awards: Can You Believe Who Won?!
September 26, 2017
The 69th Primetime Emmys Awards was held on September 17, 2017 and showcased the the best actors/actresses in the U.S. primetime television programmes. The host, Stephen Colbert, awarded each Emmy awar...
View All »
Emily's Closet, created by Sandy and Petros-Meyers, serves not only as another relief organization, but a warm light for all. This organization is active...
View All »
Recent Sports Scores
Saturday, October 21

Boys Water Polo

Pitman 7 - Merced High School 6

Friday, October 20

Boys Water Polo

Pitman 7 - Rodriguez 3

Friday, October 20

Football

Pitman 50 - El Capitan Gauchos 27

Saturday, October 14

Volleyball

Pitman 2 - Christian Brothers 1

Saturday, October 14

Girls Cross Country

Pitman 6 - South Eugene 3

Tuesday, October 10

Volleyball

Pitman 3 - Golden Valley High School 1

Monday, October 9

Boys Water Polo

Pitman 12 - Golden Valley High School 11

Monday, October 9

Girls Water Polo

Pitman 4 - Golden Valley High School 3

Thursday, October 5

Football

Pitman 39 - Atwater Falcons 0

Friday, September 22

Football

Pitman 50 - Merced High School 47