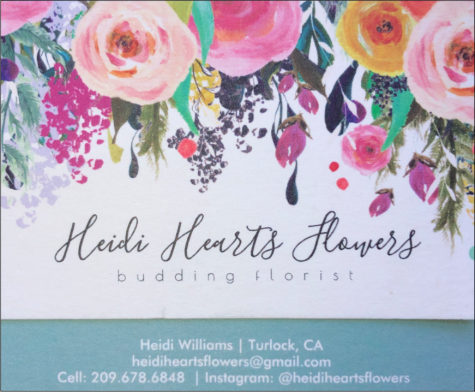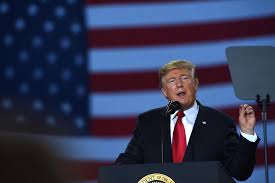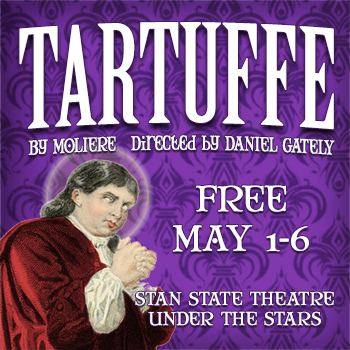 May 17, 2018
Every year, CSU Stanislaus presents a complimentary play production and this year, they chose to present the classical French play written by Moliere named Tartuffe or The Imposter/Hypocrite. This...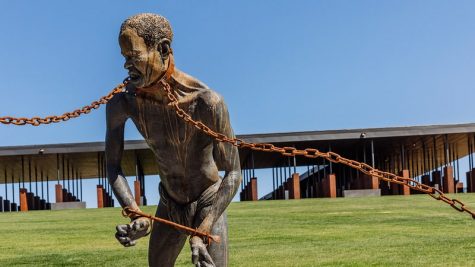 May 8, 2018
Lynching has caused pain and torture in a practice that has been used by many groups of hatred in the past. In the darkest times of our nation's history, this was used on African American slaves, and...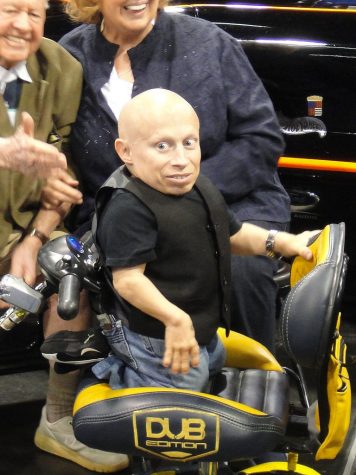 May 7, 2018
Sadly on April 21st Verne Troyer, the man who played Mini-Me in two of the Austin Powers movies, has died at the age of 49. On April 6, 2017, Troyer posted on Instagram stating that he has had an alcohol...
November 29, 2018
Do you guys remember in elementary school when you would get a writing outline, and you would have to state what you were thankful for and why?...
November 29, 2018
For many centuries, no one has known for sure if ghost or any paranormal activity has been proven real. Many people have said to have experienced...
November 29, 2018
Have you ever judged someone based on their looks?  Maybe you've assumed someone was rude or nice because of what they were wearing.  Humans...
November 8, 2018
The Harvest Bowl is the game that everyone waits for. Between two teams of titans in the city of Turlock. This is considered the biggest game...
What It Takes to be a Good Student
November 8, 2018
Being an excellent student has more benefits than just getting good grades. Good students aren't afraid to ask questions or perform in the...
Are Phones Turning Us Into Zombies?
November 8, 2018
Nowadays, everyone is glued to their phones at every moment. Groups of friends barely talk to each other and people spend their time on their...
Bohemian Rhapsody: A Beautiful Tribute
November 29, 2018
Bohemian Rhapsody is a biography film that is over two hours long and directed by Bryan Singer. The movie, released on November 2, 2018, is a tribute to the rock band Queen. It is mainly centered around...
November 16, 2018
Are Hot Cheetos Actually Dangerous?
November 8, 2018
Crunchy, red and definitely addicting: Hot Cheetos. Hot Cheetos are a flamin' hot snack very popular amongst teenagers. Hot Cheetos are very cheap and accessible for all, they're very present during...
November 8, 2018
Does life imitate art more than art imitates life? This question is still being asked and has recently become a part of pop culture due to all the conspiracies spreading over social media. There is no...
Sorry, there are no polls available at the moment.
Emily's Closet, created by Sandy and Petros-Meyers, serves not only as another relief organization, but a warm light for all. This organization is active...
Recent Sports Scores
Saturday, October 21

Boys Water Polo

Pitman 7 - Merced High School 6

Friday, October 20

Boys Water Polo

Pitman 7 - Rodriguez 3

Friday, October 20

Football

Pitman 50 - El Capitan Gauchos 27

Saturday, October 14

Girls Cross Country

Pitman 6 - South Eugene 3

Saturday, October 14

Volleyball

Pitman 2 - Christian Brothers 1

Tuesday, October 10

Volleyball

Pitman 3 - Golden Valley High School 1

Monday, October 9

Boys Water Polo

Pitman 12 - Golden Valley High School 11

Monday, October 9

Girls Water Polo

Pitman 4 - Golden Valley High School 3

Thursday, October 5

Football

Pitman 39 - Atwater Falcons 0

Friday, September 22

Football

Pitman 50 - Merced High School 47