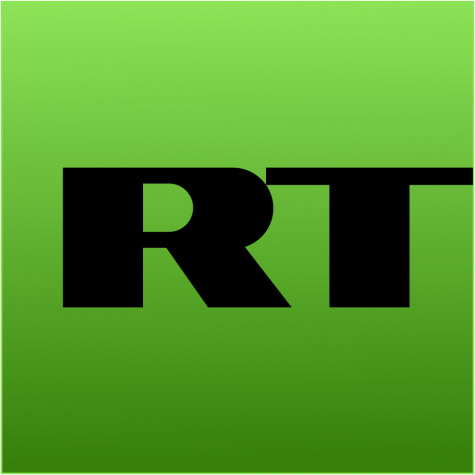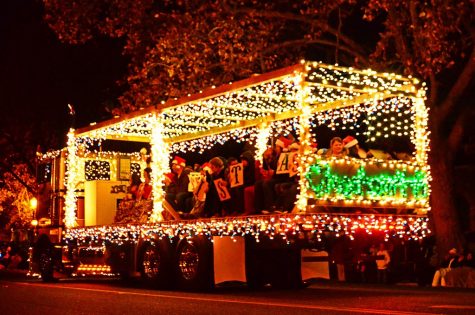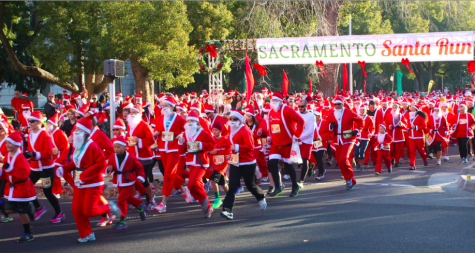 December 13, 2017
The most wonderful time of the year is finally here. How will you choose to celebrate it? Stuffed with family reunions, wonderful feasts, and beautiful songs, the holiday season seems to be the most bel...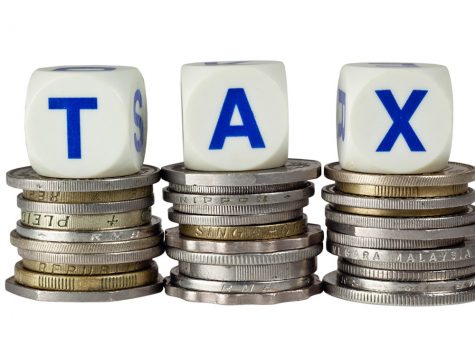 December 12, 2017
Negotiations have begun between House and Senate republican lawmakers to combine their separately created tax bills. Each bill is extremely similar to the other but both chambers are being stingy with ...

December 4, 2017
Free Education: Breaking the Chains of Student Debt
November 9, 2017
As the college requirements that students must meet are inflating, so is the tuition. College tuition has reached a point which is beyond the rea...
September 26, 2017
Throughout most high schools across the United States, dress codes are a constant, recurring guideline set in place to create a foundation in...
March 27, 2017
Pitman High School fortunately has a total of four parking lots on campus - three of which are mainly for staff parking only. Like most oth...
December 20, 2017
Pitman High School held their first Jazz concert for this 2017/18 school year in the Black Box Theater on December 4, 2017. The Jazz class began t...
Pride Wrestling Dominates the First Match of the Season
December 13, 2017
Pitmans Wrestling team kicked off their season dual meet Wednesday December 6th against the Merced Bears. All the  wrestlers were excited fo...
December 13, 2017
Ah, the holidays; the most wonderful time of the year. A great time to be with family and friends. We all are lucky to be with our families, ...
The NBA: Headlines, Drama and a Whole Lot of Ball
January 17, 2018
To start off the 2018 season, the NBA once again turns its attention to Ball. Lavar Ball, to be exact. As the number two overall pick in the 2017 NBA draft, 19 year old Lonzo Ball has made quite the ...
LOGANG is becoming NOMOREGANG?!
January 17, 2018
Recently, Youtubers and fans of Logan Paul have all been shaken up by the upload of his disturbing video. Multi millionaire, kid-friendly Youtube star Logan Paul uploaded a video of him and his crew tra...
#MeToo Movement Wins TIME Person of The Year
December 13, 2017
Beginning in 1927, TIME Magazine has released an annual special edition that features the Person of the Year. The magazine has highlighted a diverse crowd, ranging from beloved celebrities of the time...
December 1, 2017
Emily's Closet, created by Sandy and Petros-Meyers, serves not only as another relief organization, but a warm light for all. This organization is active...
Recent Sports Scores
Saturday, October 21

Boys Water Polo

Pitman 7 - Merced High School 6

Friday, October 20

Boys Water Polo

Pitman 7 - Rodriguez 3

Friday, October 20

Football

Pitman 50 - El Capitan Gauchos 27

Saturday, October 14

Volleyball

Pitman 2 - Christian Brothers 1

Saturday, October 14

Girls Cross Country

Pitman 6 - South Eugene 3

Tuesday, October 10

Volleyball

Pitman 3 - Golden Valley High School 1

Monday, October 9

Boys Water Polo

Pitman 12 - Golden Valley High School 11

Monday, October 9

Girls Water Polo

Pitman 4 - Golden Valley High School 3

Thursday, October 5

Football

Pitman 39 - Atwater Falcons 0

Friday, September 22

Football

Pitman 50 - Merced High School 47