Zach Barker (11th), Reporter
March 11, 2020
Every single person knows about and acknowledges death. It is a big part of life. This acknowledgment creates an ongoing fear by many people in this generation. So many are...

March 3, 2020
Having trouble talking to people while still getting to know your surroundings and classmates?  There are so many ways to start...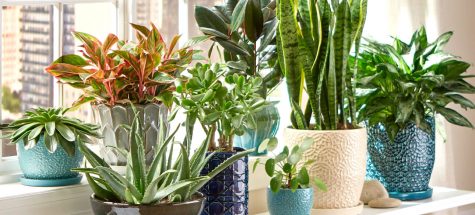 The Best Plants to Liven Up Your Space
March 2, 2020
Nature has enthralled humanity with its effortless and unlimited beauty for centuries and we have in turn tried for centuries to encapsulate...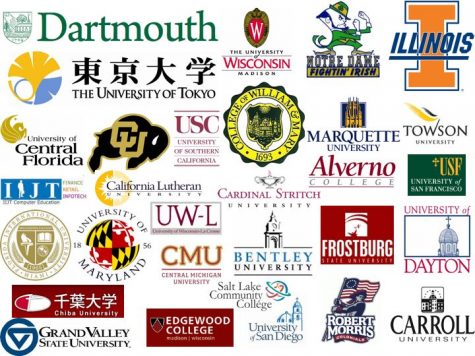 February 21, 2020
Beginning to create your college list may be confusing and overwhelming for many high school students. The best way to build your college list...
March 13, 2020
Pitman's tennis team attended a tournament at Clovis High School this weekend . This tournament is one of the first games of the season for...
Should Students Be Allowed to Order Food?
March 13, 2020
   Eating the same school meals everyday can get boring. And many students don't  like the school food; they find it too dry or plain. Well...
Pitman Represents at Campus Clash
March 12, 2020
Hundreds of teenagers gathered last night at The House Modesto to participate and support the yearly event named Campus Clash.  Students attending...
All the Rage: All the Bright Places
March 20, 2020
**Spoilers Ahead** Welcome back to another movie review where I focus on all the negatives because that is what I'm all about. In all seriousness, I did watch another movie over the weekend...
March 3, 2020
Have you ever wanted to become a meme lord? To follow in the way of the meme and learn the art of memeing, well you are in luck because this guide will show you the ins and outs of memeing. Step one -...
February 27, 2020
A prominent genre, currently dominating TV networks, is none other than reality television. Reality shows are shot documentary-like but with a less formal tone. There are wide ranges of shows within the...
The Best Movie Franchises of All Time
February 20, 2020
The goal of any aspiring movie creator is to make a movie that they can both be proud of and that is successful enough to continue being made into a franchise. However, only a few succeed in creating a...
Sorry, there are no polls available at the moment.
Emily's Closet, created by Sandy and Petros-Meyers, serves not only as another relief organization, but a warm light for all. This organization is active...
Recent Sports Scores
Saturday, October 21

Boys Water Polo

Pitman 7 - Merced High School 6

Friday, October 20

Football

Pitman 50 - El Capitan Gauchos 27

Friday, October 20

Boys Water Polo

Pitman 7 - Rodriguez 3

Saturday, October 14

Girls Cross Country

Pitman 6 - South Eugene 3

Saturday, October 14

Volleyball

Pitman 2 - Christian Brothers 1

Tuesday, October 10

Volleyball

Pitman 3 - Golden Valley High School 1

Monday, October 9

Girls Water Polo

Pitman 4 - Golden Valley High School 3

Monday, October 9

Boys Water Polo

Pitman 12 - Golden Valley High School 11

Thursday, October 5

Football

Pitman 39 - Atwater Falcons 0

Friday, September 22

Football

Pitman 50 - Merced High School 47