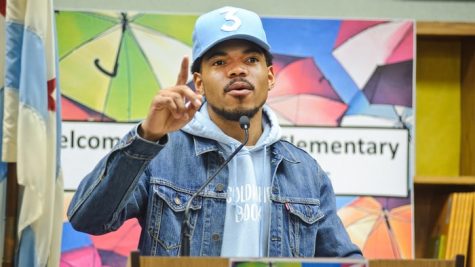 Aurora Coria (12th), Reporter
April 7, 2017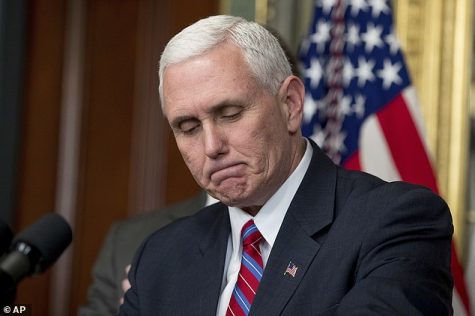 Eric Carr (12th) and Karla Miranda (12th)
March 28, 2017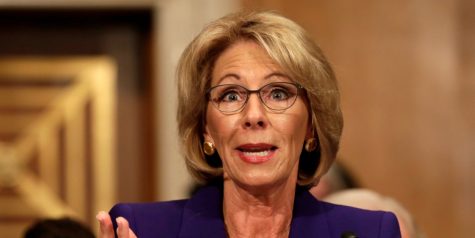 What Does Betsy DeVos Know About Public Education?
March 28, 2017
Over the past one hundred and fifty years, education has seen much reform and controversy. It started in 1925 with the Scopes Monkey Trial, arguing the teaching of evolution in state funded classrooms. ...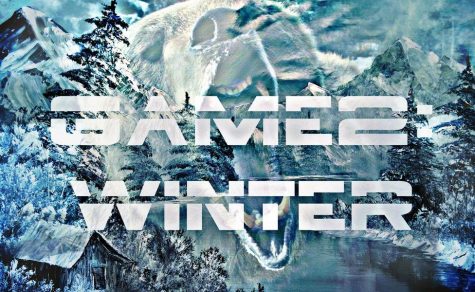 Russia To Hold a Real-Life 'Hunger Games'
March 27, 2017
A controversial Russian reality TV show where "everything goes", including rape and murder, will begin next year. 15 men and 15 women from around the globe will compete in a deadly contest in an attem...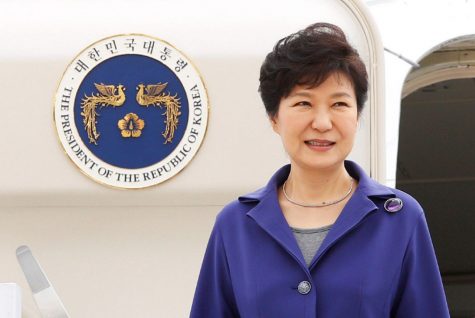 South Korea's First Presidential Impeachment
March 27, 2017
After months of nationwide protests, South Korea's president was officially impeached when the Constitutional Court unanimously voted to uphold the legislature's decision. This is the first time a democr...
View All »
Kat Martinez (10th), Reporter
Pitman High School fortunately has a total of four parking lots on campus - three of which are mainly for staff parking only. Like most other schools, students who choose...
March 27, 2017
Why the Future Looks Bright for the Libertarian Party
March 14, 2017
Founded in his home in 1971, David F. Nolan's Libertarian Party has grown to be a full functioning political party in the United States. How...
March 14, 2017
With George Orwell's classic dystopian novel 1984 jumping to the top of the bestseller list after President Donald Trump's election that ...
March 14, 2017
Despite being over three years old, the online expansion for Grand Theft Auto V (simply titled Grand Theft Auto Online) shows no signs of slowi...
View All »
Madelyn Valenzuela (12th), Reporter
There was a Pitman volleyball game held this past Friday. Wait, isn't volleyball over? Yes, but it's not girls volleyball, it's actually a game for boys called Buff Ball,...
April 23, 2017
April 4, 2017
Most kids spend their spring enjoying the sun outside, while some kids are forgotten, left in cold hospital beds to fight for their lives against...
March 28, 2017
Not a lot of people get credit for the things that they do. For example,  someone could just sit there and openly listen to you, give some advice...
Pitman's Green Week Is Back In Action
March 28, 2017
Pitman high is back in the swing of things as they commence their annual school wide green week starting on Monday, March twentieth. Pitman's...
View All »
April 7, 2017
The Boss Baby is an animated comedy inspired by Marla Frazee's popular picture book. The movie follows a suit wearing, briefcase carrying baby named Boss Baby and his seven-year old brother Tim. They put...
March 28, 2017
Have you ever met a kid who wandered the roads looking for roadkill to submerge in acid? A kid who faked epileptic episodes for laughs? Who spends his high school mornings drinking scotch from a styrofoam...
Gaga Takes Over Coachella 2017
March 28, 2017
Just like Lady Gaga's outfits, the Coachella lineup is always changing. One of the headliners of this years music festival has backed out due to some exciting news. Earlier in the year, Beyoncé announced that n...
March 23, 2017
These past few years have been the Disney addicts' dream, they have gifted us with so much- from the long-awaited sequel Finding Dory, to wonderful originals like Zootopia, to the risky real-life adapta...
View All »
Emily's Closet, created by Sandy and Petros-Meyers, serves not only as another relief organization, but a warm light for all. This organization is active...
View All »
Recent Sports Scores
Friday, October 18

Football

Pitman 35 - Atwater High 14

Saturday, October 12

Boys Soccer

Pitman 1 - Turlock 0

Friday, October 11

Football

Pitman 0 - Buhach Colony 10

Thursday, October 10

Volleyball

Pitman 3 - Buhach Colony 0

Wednesday, October 9

Boys Soccer

Pitman 4 - Buhach Colony 1

Tuesday, October 8

Girls Golf

Pitman Loose - Turlock High Win

Monday, October 7

Girls Water Polo

Pitman 10 - Turlock 1

Monday, October 7

Volleyball

Pitman 25 - El Capatan 6

Monday, October 7

Volleyball

Pitman 25 and 29 - El Capatan 17 and 27

Monday, October 7

Boys Soccer

Pitman 2 - Golden Valley 0