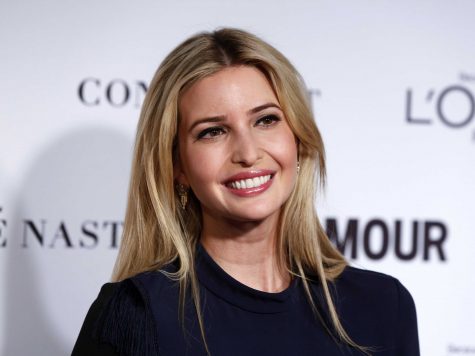 Julia Allen (11th), Reporter
February 15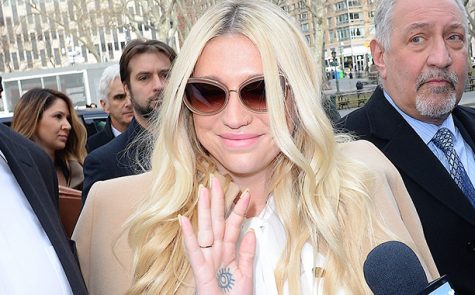 Rylee Moore (12th), Reporter
February 15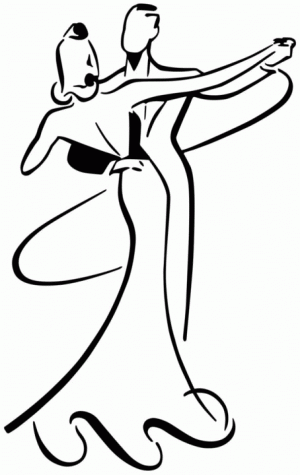 Roses Are Red, Violets are Blue, Don't Let This Happen to You
February 15
It may be accounted as the most important part of a teenager's life. Some are secure, eagerly awaiting their significant other to pop the question, and others cross their fingers and hope and pray that ... Read More »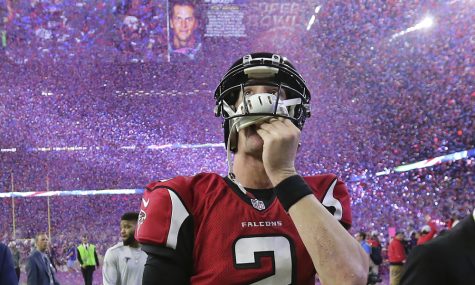 February 15
On Sunday February 5, 2017 the football fans world was in for the most shocking Super Bowl of their lives. The number one seeded New England Patriots were the AFC champions, having defeated the Pittsburgh ... Read More »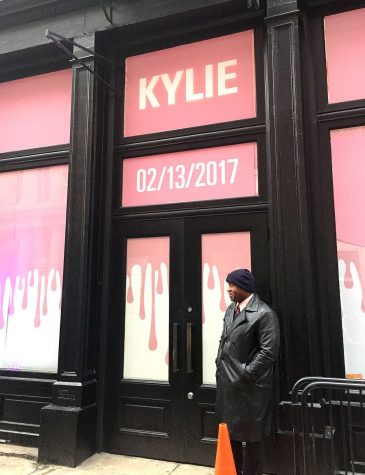 Kylie Jenner puts the "POP" in Pop-Up Shop
February 15
"This is my breaking point. It's nearing 11 a.m., the store has been open for an hour, and I have been in the exact same spot in line — four blocks away from the front door — for 90 minutes. My sen... Read More »
View All »
Kenya Gonzalez (12th), Zach Rovito (12th), Editor in Chief
When one thinks of Disney, they usually think first of cheerful princesses, awe inspiring animations, and music as catchy as a plague. What sometimes goes unnoticed is the... Read More »
February 12
Trump Follows in Obama's Lead in Supporting LGBTQ: Is it a facade?
February 9
"Donald Trump has left the key question unanswered - will he commit to opposing any executive actions that allow government employees, taxpayer-... Read More »
February 7
"Mouth Moods" is the third mash-up album released by Neil Cicierega. Mash-ups are when an artist takes samples, voice clips, or sometimes the e... Read More »
Trump's Environmental Policy is Anything But America First
February 7
President Trump's inauguration on January 20th, 2017 brought much more than a new face to the oval office, it brought about a slew of new ... Read More »
View All »
February 15
In 2014, famous pop star, Kesha, filed a lawsuit against producer Dr. Luke hoping to void all legal contracts between the two. She claimed she was "sexually, verbally, physically, and emotionally abu... Read More »
Roses Are Red, Violets are Blue, Don't Let This Happen to You
February 15
It may be accounted as the most important part of a teenager's life. Some are secure, eagerly awaiting their significant other to pop the question, and others cross their fingers and hope and pray that ... Read More »
Kylie Jenner puts the "POP" in Pop-Up Shop
February 15
"This is my breaking point. It's nearing 11 a.m., the store has been open for an hour, and I have been in the exact same spot in line — four blocks away from the front door — for 90 minutes. My sen... Read More »
Okay Ladies Now Let's Get in a Lawsuit?
February 15
Beyoncé awakened to startling news this past week, a twenty million copyright infringement lawsuit emerged from the estate of a deceased singer, Anthony Barre. The lawsuit claims the twenty-one time Gramm... Read More »
View All »
Emily's Closet, created by Sandy and Petros-Meyers, serves not only as another relief organization, but a warm light for all. This organization is active... Read More »
View All »
Upcoming Games
Click on any sport above to see a full schedule for that sport.
Recent Sports Scores
Friday, October 18

Football

Pitman 35 - Atwater High 14

Saturday, October 12

Boys Soccer

Pitman 1 - Turlock 0

Friday, October 11

Football

Pitman 0 - Buhach Colony 10

Thursday, October 10

Volleyball

Pitman 3 - Buhach Colony 0

Wednesday, October 9

Boys Soccer

Pitman 4 - Buhach Colony 1

Tuesday, October 8

Girls Golf

Pitman Loose - Turlock High Win

Monday, October 7

Girls Water Polo

Pitman 10 - Turlock 1

Monday, October 7

Volleyball

Pitman 25 - El Capatan 6

Monday, October 7

Volleyball

Pitman 25 and 29 - El Capatan 17 and 27

Monday, October 7

Boys Soccer

Pitman 2 - Golden Valley 0