The Famous R.M. Drake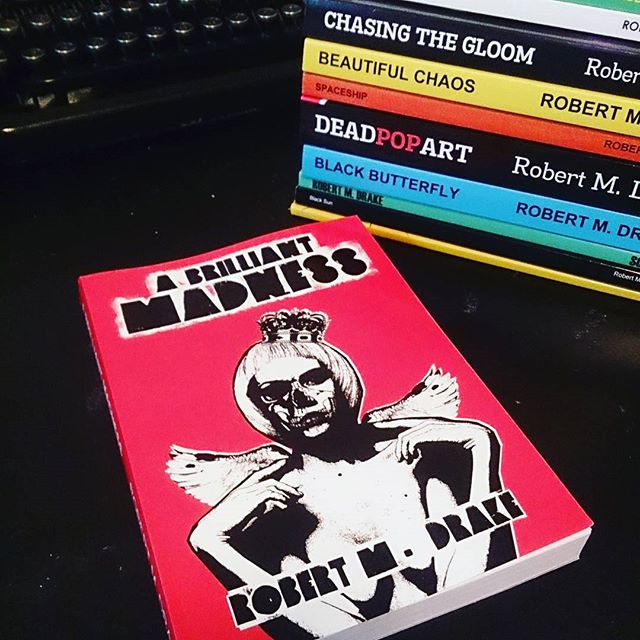 "the best kind / of humans are / the ones who / stay"
This is one of the most popular poems by writer, R.M. Drake. Deep, thought-provoking lines like this are what have made Drake so popular across the world.
His social media oozes with sentimental poems but has little information about Drake himself. He currently has 1.3 million Instagram followers, almost 30K on Twitter, and 29,989 likes on Facebook.  He has a number of celebrity followings, like the Kardashian-Jenners, who have posted his work on their own social media profiles.
R.M. Drake wants to be recognized for his work and not who he is as a person, so not much is known about his personal life. R.M. Drake is the pen name of Robert Macias, a 32-year-old writer who lives in Miami, Florida.
Macias was bullied in his first two years of high school for his dorky appearance, and because his parents were poor immigrants from Columbia.
During his tough times in high school, Robert never let go of his art.  He was always creating art, whether it was web design, street art, or sculptures.
"I have always been interested in innovating and creating something. All of my life, I've done art," he claims in an interview with the newspaper, Miami Herald.
Macias studied computer animation at Miami Dade College. He took a writing course here which triggered his writing interests even more, being exposed to famous authors and poets.
He then went on to study digital media at Florida International University, graduating in 2010.  Macias became a content developer for a small company but later began a job as the art director at an American Spanish broadcasting network called Univision.
However, Robert began to feel depressed and uninspired to do his job.  He began writing.
One day, in 2013, he decided to experiment and posted some of his poems on Instagram. Robert's style is very different, bringing out his artistic side. Before posting a poem, he types it on handmade paper using an antique 1940s typewriter and takes a picture of it to post.
Slowly, he gained attention, even from some celebrities like Sophia Bush, the Kardashian-Jenners, Ludacris, Paris Hilton and more. He quit his job to write full-time last year.
Macias released his first book, Beautiful Chaos, in August of last year, which was an Amazon bestseller.  In 2015, he released three more books, Science, Spaceship, and Black Butterfly.  He is set to release his new book, A Brilliant Madness, in November, but it is available for pre-order now.  He is currently working on a novel called Chasing the Gloom and a novella called Sunflower.
Macias' poems and art have touched many people and that's exactly what he's hoping to keep achieving in the future.
"I guess what I'm doing is I'm trying to discover the connection between all of us," he says, "It's like, yes, we all have social media. We do share our lives, but how much do we really understand about each other? I just want people to know, like, I get you."
References
http://www.dailydot.com/entertainment/rm-drake-instagram-poet-interview/
http://www.techtimes.com/articles/31427/20150218/who-is-r-m-drake-how-one-writer-used-instagram-to-become-an-amazon-best-seller.htm
http://www.miamiherald.com/news/local/community/miami-dade/article16303928.html
http://www.miaminewtimes.com/news/how-did-rm-drakes-sidewalk-poetry-earn-a-million-followers-and-a-best-selling-book-6550058