TV Turns Into Reality: The Assassination of Kim Jong Un's Brother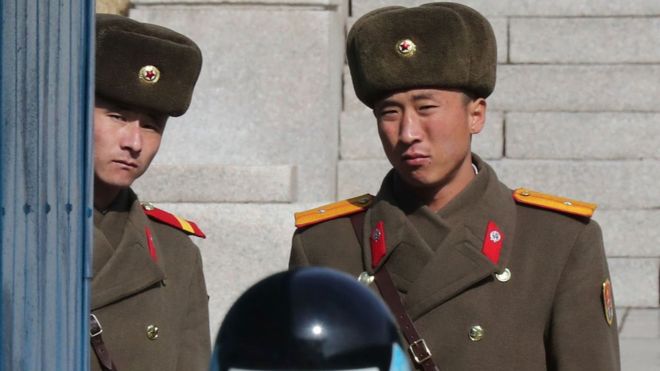 Many avid film goers, or even those simply interested in pop culture, are familiar with the 2014 comedy, The Interview. Dave Skylark is an optimistic talk show host played by James Franco and along with his producer and friend Aaron Rapoport (Seth Rogen), he embarks on a mission to North Korea to meet with and interview the dictator Kim Jong Un.
Only, meeting the widely feared leader for a simple interview was not the real reason the two reporters made their way to the communist country. They were on a mission, employed by the CIA to assassinate Jong-Un through a lethal dose of poison.
About a week ago, a similar account took place in Kuala Lumpur, Malaysia. But this time, the target of the attack was Un's older brother, Kim Jong Nam.
According to BBC news, two women were able to ambush Kim in Kuala Lumpur International Airport and swipe the lethal VX agent onto his face. The highly destructive chemical is classified as a weapon of mass destruction by the United Nations and was therefore banned in 1993, as a single drop onto a person's skin can kill in minutes.
Kim immediately alerted medical officials of the attack but died about 15 minutes later in an ambulance. While Kim is said to have an 'estranged' relationship with his younger brother, officials of North Korea have denied having anything to do with the assassination.
The two women who carried out the kill were arrested by Malaysian authorities. Indonesian Siti Aisyah, 25, told authorities she was paid 400 Malaysian ringgit ($80) to apply to Kim's face "baby oil" as part of a reality show joke.
Doan Thi Huong, a 29 year old woman from Vietnam, has also claimed that she thought she was taking part in a television prank.
Others have been taken into custody that are suspected to have had some sort of connection to the killing, but authorities aren't exactly sure yet as to what the real motives were.
While it does in fact seem like a chilling coincidence that a member Kim Jong Un's family was assassinated in just about the same way the Hollywood flick portrays, Kim's sudden death is a shock to many.