False Sexual Assault Allegations on Campus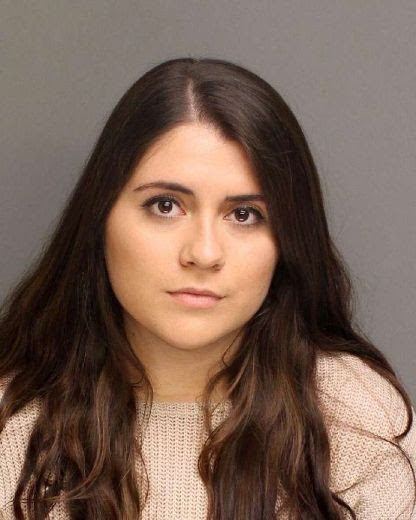 Hang on for a minute...we're trying to find some more stories you might like.
In October 2016, an eighteen year old woman, Nikki Yovino, told police officers she was sexually assaulted by two Sacred Heart University football players in a basement at a house party she had been attending on campus. Both men would admit to having sex with Yovina, but maintained that it was strictly consensual.
As the investigation was underway, inconsistencies in evidence as well as in Yovino's story contradicted her claim, causing law enforcment to question the validity of what had happened. When questioned by a detective later on, Yovino then admitted to making up the story to gain sympathy from a man she was romantically interested in, hoping the story would cause him to become both angry and sympathetic.
Yovino turned herself in later that year and was recently released on a $150,000 bail.
The practice of falsely accusing someone of rape for publicity is no new trend. In 1987, New York woman, Tawana Bradley, fifteen at the time, accused four white men of raping her, one of whom was police officer, the other a prosecuting attorney.
The following year, a grand jury ruled that Bradley had not, in fact, been the victim of assault, and had fabricated the story, as well as an appearance that she had been attacked, as she was found in a plastic bag with racial slurs written on her body. Bradley still maintains that the attack happened, and that the court's ruling was racially motivated.
The case against Crystal Magnum, a North Carolina woman who, in 2006, accused Duke University's lacrosse team of sexual assault also gained nationwide notoriety. Magnum was hired as a stripper for a team party, arrived intoxicated, and left following an argument with the occupants of the home where she was to perform, as well as a coworker who had arrived with her.
Police arrived at the scene, and Magnum then made her claim. Almost a year later, the case was dismissed, in the lacrosse team's favor, but not without a heavy toll taken on Magnum and Duke University.
Magnum would later be arrested for attempted murder of a partner in 2010, and then sentenced to fourteen years in prison for second degree murder in 2013, after she repeatedly stabbed her then boyfriend to death.
While the motivations of the accusers may all vary, the consequences inflicted on those accused are all equally detrimental. Careers, marriages, and entire lives can be destroyed in the name of publicity.