James Cleveland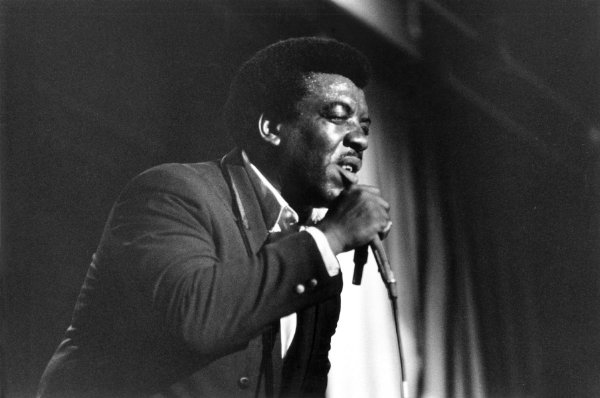 Hang on for a minute...we're trying to find some more stories you might like.
James Cleveland is one of the iconic figures of Black History Month. He as a gospel artist, sang songs about people in slavery and people who march for freedom cherished.  James Cleveland is looked to as just a gospel artist, but to some he was more than an artist. He was a man who inspired acts today. A man who also experienced oppression yet came up to be one of the best gospel artist today.
Born in Chicago, Cleveland began his career as a boy soprano at Pilgrim Baptist Church where Thomas Dorsey was the minister of music. Roberta Martin played the piano for the choir. His vocal chords changed as a teenager while he was part of a local gospel group, getting the voice that was his hallmark voice in his later years. His change in voice led him on becoming a pianist. Then he would become a composer and arranger for mass choirs. For his accomplishments he is regarded as one of the greatest gospel singers who ever lived.
Cleveland soon began his career being in many groups and signing with Savoy Records in 1962. He soon would work with group such as The Gospelairs, The Caravans, and The Love of God. He started his own choir called the Southern California Community Choir.
He then was put on by the Gospel Music Workshop of America. The Workshop has produced gospel greats such as Kirk Franklin, John P. Kee and Yolanda Adams. He also earned 4 Grammy awards
On February 9th, 1991 at the age of 59 Cleveland died in Culver City,California. Sources say that Cleveland's cause of death was congestive heart failure. The singer fell into a coma before his death. He died a legend in gospel music and was honored a star in the Hollywood Walk of fame.
He was a leader in rights towards his kind. After Cleveland's death controversy rose between his estate to be worth 4 and 6 million dollars. Cleveland made an pact on Black History Month because he became a pioneer for the genre that black people in slavery and today sang for peace.