The Life of a Student-Athlete According to Leah Trainor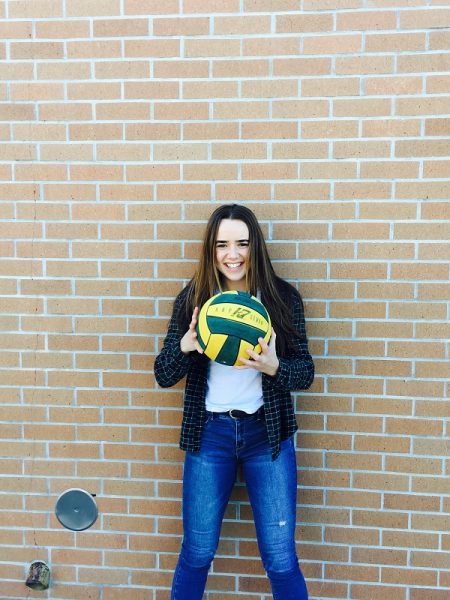 A student-athlete is a familiar term here at Pitman because of the countless students who are committed to their rigorous academics while involved in a team sport. Many have heard of the struggle in balancing both school and sports, but understanding from word of mouth and understanding from first-hand experience are two different things. Leah Trainor, Pitman junior and three-year veteran of the school's water polo and swim team, uses her love for sports and her interest in nutrition to aid her in success.
How has being a member of the water polo and swim teams impacted your high school career so far?
"Being apart of both sports has allowed me to make so many memories with my team. I've also met many great friends through sports that have really impacted my life in a positive way."
As a successful student athlete, what are some tips for balancing athletics and academics?
"Learning how to manage your time wisely is definitely a key tip. There are some days when a practice or a game can go until 8 PM, so it's very important to make sure you put aside some time for your homework, either when you have spare time in class or on the bus rides to events."
Why did you choose to become vegan?
"I have always loved animals, and I hate the idea of animal cruelty that happens so often in the meat industry. Also, a family member of mine had breast cancer, and a plant-based diet really did wonders for her recovery, which kinda shows how eating healthy can really affect a person."
How has a vegan lifestyle impacted your life?
"I've had so much more energy and I've never been healthier. Also, because I am so interested in nutrition, I am a happier person eating vegan."
If the opportunity presents itself, will you choose to pursue sports in college? If so, why?
"I would never pass up an athletic scholarship or something like that so yes. But at the same time, if I didn't receive one, I probably wouldn't play in college so I could focus on my schooling."
How has being a member of a team contributed to your social life?
"Like I said before, I've made so many great friends who I can always count on. Since we spend so much time together in practices, games, or at tournaments, we've really bonded."
What is your biggest athletic accomplishment?
"My biggest athletic accomplishment was being the undefeated CCC Champions in water polo my freshman year."
What are one or two things you currently do that help you be a successful athlete?
"I like to pump myself up with music and with my team before a big game or meet. Also, having a positive mindset before playing really helps."
What do you expect to be doing ten years from now?
"In ten years, I'll hopefully have a family, a dog, and a successful career as a nutritionist."
What is your favorite memory from the three years you've spent in water polo and swim?
"When we beat Turlock this year for water polo, we got to push our coach Erica into the pool right after, which was definitely a funny memory."