Get To Know the 2017 Homecoming Court!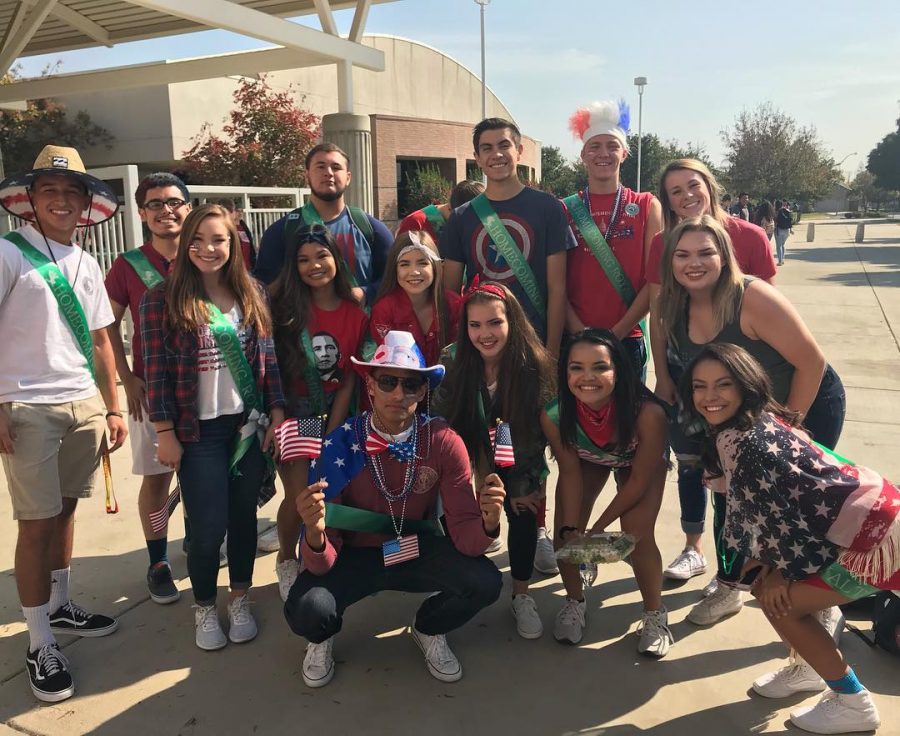 Every year, almost every student looks forward to Homecoming Week, especially seniors who can be nominated for Homecoming Court.
This years homecoming nominees for Queen were: Jolee Sylvester, Kassidy Santos, Lauryn Sims, Bianca Garcia, Grace Willming, Emily Graves, Mariah Burciaga and Gayle Arce.
The homecoming nominees for King were: Keoni Souza, Ronnie Rodin, TJ Sullivan, Nathan Day, Robert Boster, Sonny Uppal, Hector Yerena, and Alex Baker.
Get to Know the Nominees:
Question: If you looked into a crystal ball, what would you want it to tell you?
Kassidy Santos: "If I looked into a crystal ball, I'd want to know if I was going to be successful in life."
Lauryn Sims- "I'd honestly want to know what I'd become in the future."
Hector Yerena-  "If I had the chance to look into the crystal ball, I'd want it to tell me who won homecoming this year."
Bianca Garcia- "I would want to know how well I did in the school year and to know I would graduate with no problems at all."
Ronnie Rodin-  "Honestly, I'd want to know how successful I was going to be and if I'd eventually have a nice house."
Alex Baker- "If I looked into a crystal ball, I would want to know I would be successful and that I'd successfully get through college."
Question: Who is your favorite teacher on campus, and why?
TJ Sullivan- "If I had to choose one teacher who was my favorite I would say Mrs. McBay because she's always been there for me for all fours years I've been here."
Gayle Arce- "I would say Mr. Austin because last year he would let me chill in his class."
Emily Graves- "Definitely Mr. Santos, the history teacher. He actually cares about his students more than just their grades and performance in his class."
Keoni Souza- "I would have to say Mr. Santos because he's always there for me and always cares."
Mariah Burciaga- "Mrs. McBay is my favorite teacher because she wants you to enjoy coming to school, she's overall a good person and she always helps you with your problems."
Grace Willming-  "If I had to choose a favorite teacher, it's be Mrs. Staley. She cares a lot about how her students are doing."
Robert Boster- "Mr. Farhadian is my favorite teacher because of the way he dresses, he's also really funny."
Nathan Day- "My favorite teacher is Mr. Austin because he's always in a cheerful or playful mood."
This year's 2017 Homecoming Winners were Keoni Souza and Emily Graves.