Girls' Varsity Water Polo is Making a Splash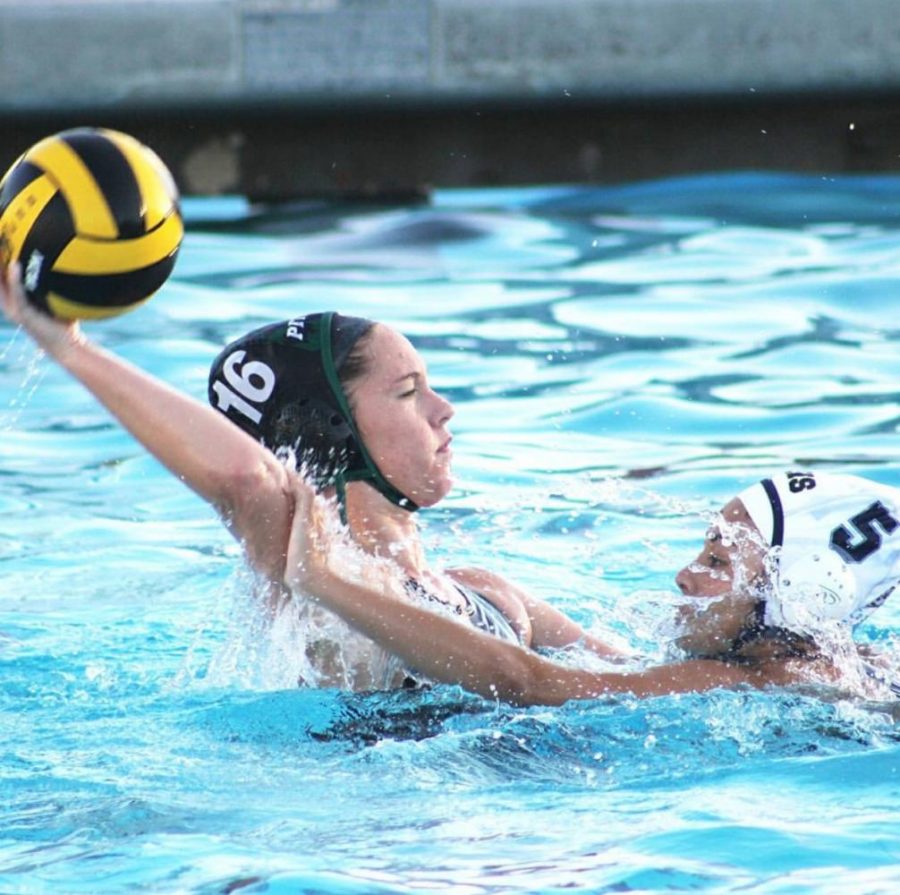 Water polo is a sport of two dimensions. It can appear simple and free flowing from the stands and above the water, but beneath the surface it is all athleticism and toughness.
Organized chaos is appropriate in describing this sport. With water flying everywhere and shouting required to communicate, a spectator can easily become confused with all the moving pieces.
Pitman's 2017 Girls' Varsity Water Polo is standing at 4 wins and 3 losses on the season. The record does not speak nearly enough to the effort and dedication the team has displayed. Practices last for hours and are extremely grueling. They go through plays repeatedly, work on conditioning to increase endurance, and are normally left with a substantial number of bumps and bruises.
Despite the difficulty of the practices and the tough start to the season, the team has maintained a positive moral.
Ruth Ramirez shared what she enjoys most about water polo, "I enjoy getting together with the water polo family after winning a game and cheering the varsity boys because the cheering gets insane."
Like any family, communication can sometimes become an issue.
"Having a better understanding of each other as teammates in intense games is the area the varsity team can improve on the most" says Coach Craine.
Without the communication necessary to properly form an attack, the team has faltered slightly on offense.
Coach Craine implored, "Offensively we need to be more aggressive and attack the cage."
No matter the circumstances the team faces now regarding their balance as a team, they still are a tightly knit group. A large number of the players started out as swimmers with no experience in water polo. They formed friendships while having to learn to work as a team when not having to rely on a single person in the pool before.
Coach Craine stated the special group dynamic the best, "I  enjoy coaching my team. The girls I have are amazing in and out of the pool and they make every experience good or bad worth every minute."
Hopefully the water polo team finishes the year strong and maintains their sense of family and unity that makes them a dynamic force.