The Dell'Osso Pumpkin Maze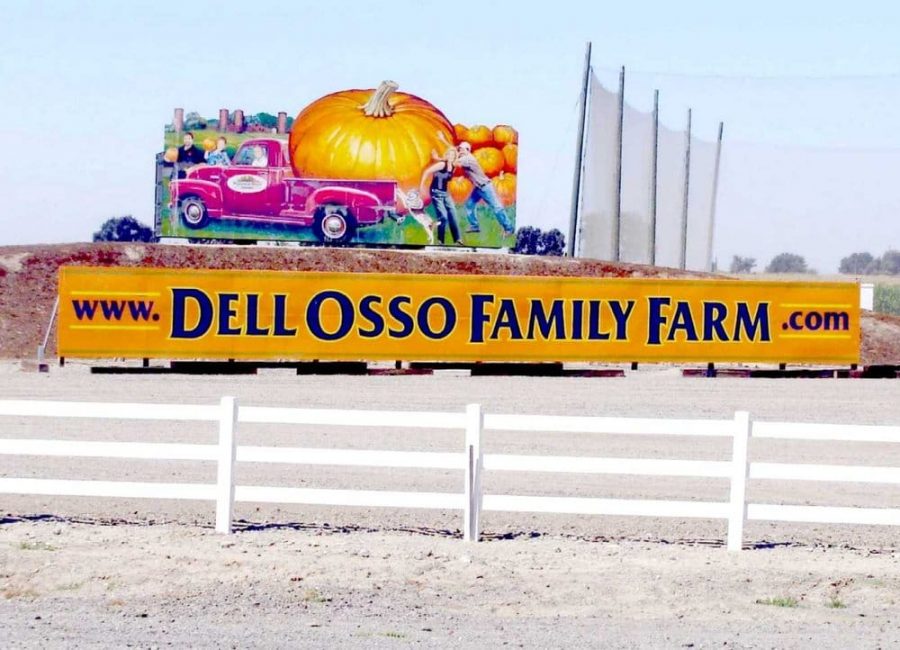 Every year, the Dell 'Osso Family Farms open from September 30 – October 31 to celebrate the Halloween season, bringing in about 250,000 people each year.
The entire farm ranges about 400 acres, with around 120 for public use. The Halloween version of the farm holds many attractions through general admission including: The Corn Maze, The Spooktacular Haunted Castle!, Walk the Plank, The Mystery Tour Ride, Zip Lines, The Country Store, Giant Pumpkin Ball Races, Pony Rides, Pumpkin Blasters, Gem Mining, The Food Court, Pillow Jumping, The Scarecrow Ride, The HayRide, Petting Zoo, Tire Pyramid, among many others.
The most popular attractions being, "The Mystery Tour Ride", "The Haunted House", and of course, "The Corn Maze." These attractions appeal intensely towards the horror fanatics and thrill seekers wishing to achieve high adrenaline and rushes of excitement by the end of the night. As first time attender Nick Gianfortone stated, most of the Dell 'Osso Farm attenders are, "…lovers of Halloween and people that really love the thrill and rush of being scared." Many of the visitors become so engrossed into the attractions, that they decide to dress up as famous horror movie characters such as,"Jack Skellington" from The Nightmare Before Christmas, "Michael Myers" from Halloween, and more traditional characters such as vampires, Frankenstein, and ghosts. Nick added that "…the atmosphere surrounding the farm enables the perfect representation of Halloween. You can easily see that everyone here is having a great time and enjoying eachother's company."
One dedicated farm attender dressed as "Freddy Krueger" from The Nightmare on Elm Street, stated that the appeal of Dell 'Osso Farms comes from the audience it draws in. He stated (in the famous Freddy Krueger voice), "Dell 'Osso is such an impressive and inspiring location because of the actors and Halloween lovers it attracts. The people bring in the personality and the atmosphere that is otherwise lost in traditional corn mazes."
The infamous Haunted House on the farm is run by talented actors with the sole purpose of frightening and exciting individuals. An actor dressed as a mad scientist commented, "I love working in the Haunted House here! It truly allows for aspiring actors to grasp their individual potential and have fun whilst doing it. The actors perform as a team to bring the thrill seekers a harrowing experience to look forward to even better again the next year."