The Ranch of Horror Creeps into Turlock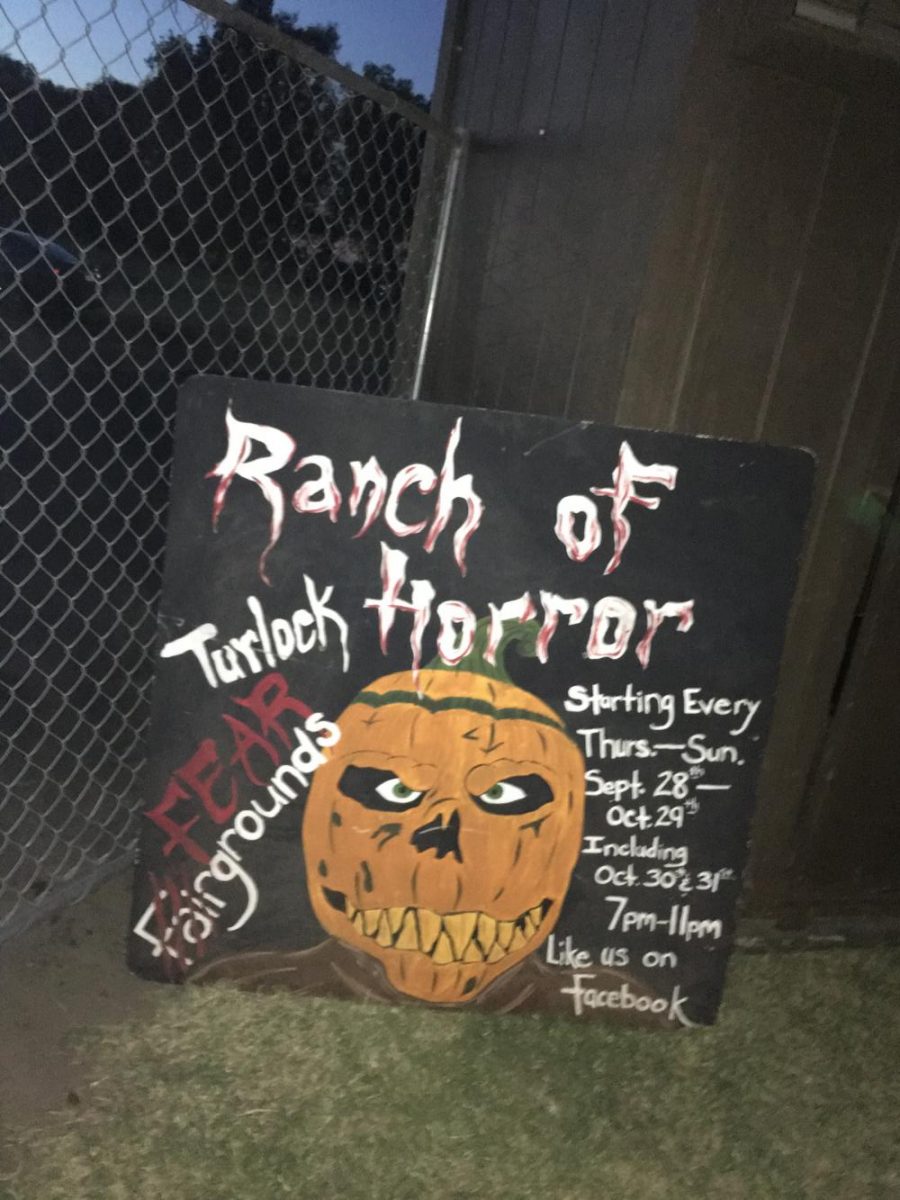 The Ranch of Horror is exactly what it sounds like; a ranch filled with thirteen haunting attractions. From the Haunted Hayride to the House of Dystopia to the Zombie Escape, these thirteen spooky adventures will not disappoint.
The Ranch of Horror was created and founded by Regalo family. This year will be their first year at the Turlock Fairgrounds and they officially opened up September 30th.
"Our main focus at The Ranch of Horror is to try to be different than any other haunt in California and even across the nation. We want our attractions to be interactive and as hands on as possible and above all we just want everyone to have a good time and enjoy themselves," said Travis Regalo.
One of The Ranch of Horror's most known, premium attractions is the Zombie Escape. This very interactive experience is an escape town with armed paintball guns and combined with flag football tags.
This years feature attraction is the super scary House of Dystopia. If you are up to the task, you can enjoy this self guided tour through a huge haunted house with several rooms, each room filled with scenes of your worst phobias.
The newest attraction at The Ranch of Horror is the Rancher's Revenge. This attraction was created by Tod "Cypher" Robinson", the owner of SpecOps Live Play in Oakdale.
The goal while in this attraction is to kill the infected animals and find your way out of the maze before you get infected too.
"Well, we've got some crazy animals that are killing the livestock because they have gone rabid. A rancher puts an ad in the paper to hire some 'guns' to kill these infected animals. Our goal is to do something that has never been done before. People have had laser tag and shooting zombies. But we have never seen laser tag and an adventure with multiple phases," said Cypher.
With only two weeks to set up a thirteen attraction haunt, they did a phenomenal job at making it come together in the end. Heather May, one of the owners, expressed how stressful it really was.
"The most challenging parts of creating a haunt to this magnitude is the fact that we only get two weeks to set up and it is extremely difficult trying to handle and get 80 cast members on the same page."
Although they were very stressed out, it is apparent that the Regalo family worked extremely hard on this and are extremely passionate about their creating The Ranch of Horror.
Both Travis and Heather stated,  "We really do love the haunt business and all the creativity being thrown around makes it so much fun."
The Ranch of Horror: https://ranchofhorror.com/
Calendar and prices: https://ranchofhorror.com/calendar-of-events/