The Study Of Reading Books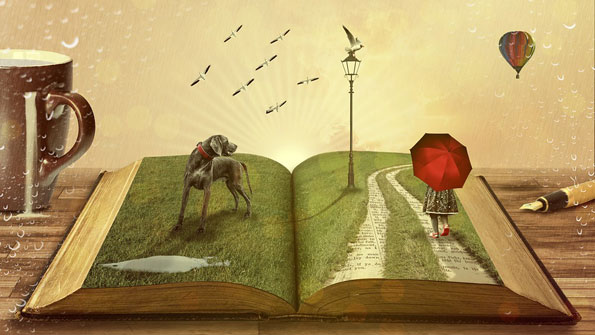 Hang on for a minute...we're trying to find some more stories you might like.
Whatever happened to reading books? It seems as though the desire to increase knowledge has weakened over the last few years.
The main philosophy behind books is that it implants images or ideas in your brain. The knowledge of the world is infested in the books you read. Sometimes, things that you read on the internet are not particularly true. You might just have to pick up a book on the topic you need, and read through to find the truth.
Books stimulate the cranium to introduce new words that can be incorporated into your vocabulary so that you may have a sense of what you're reading. Certain, more intellectually advanced books, give a reader many unusual vocabulary words that they may have never used before in dialogue. When you read a book, it is important to look up words or phrases that you might not understand in order to get a decent grasp of the topic at hand. This is a positive benefit, because with better vocabulary, you advance your level of conversation.
It is common knowledge that your intelligence grows further when reading compared with simply watching a film or play. Why? When reading a book, your mind is constantly working to understand the words you read and to analyze the content at hand. In addition, you have the opportunity to visual scenes from a book in your head. By contrast, a movie simply gives you a visual that you as the audience have no choice but to go along with, which removes the imagination and mind-growth that comes from reading.
Almost every single topic in the world has a book or two written on it. So, next time you want to simply Google an idea, try finding a book on it! From the study of cross-genetics or exoctic animals, a book is available to help you expand your intellectual horizons.