PHS Softball: Looking Ahead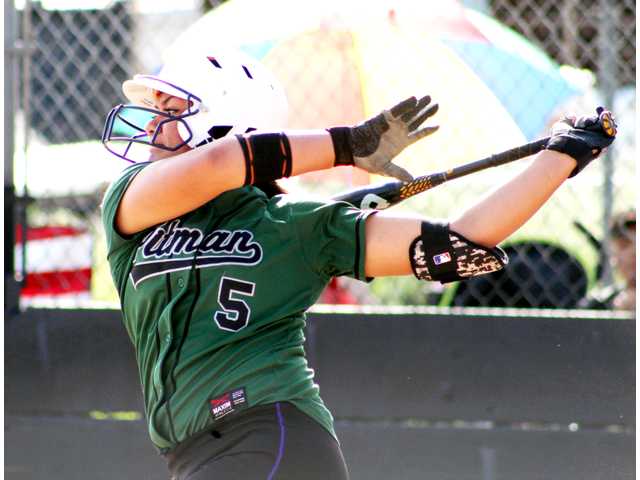 Getting ready to enter the Spring season means a lot of things but one big event coming up is the start of the start of the 2018 softball season. The softball athletes have been consistently training this preseason with strength and conditioning coach, Coach Chris Wolfley.
Coming off a fair previous season, the team is looking to come back better and stronger. Some major differences (like any other sport) is losing the athletes who graduated. This year those standout players being Denae Finney (pitcher) and Alanah Laupua (catcher). For some this would be a setback but the Pride is ready to fill the shoes of the players they have lost.
Senior captain Lehua Deleon said, "A big strength our team has that can take us far is that we we have a great variety of travel softball players that know the game inside and out. It's always great to have a team filled with experienced players, which we do!"
With experienced players like those who Deleon stated, the tem is destined to do exceptionally well this season.
Like any other sport on campus, the set team goal is to win the CCC (Central California Conference) title and to thrive and make a mark in playoffs. The varsity squad didn't have the opportunity to take part in last years playoffs but they did the previous year. Coming off this year alongside the Pride feeling they did not fulfil the goal of winning CCC, the Pride is ready and hungry.
The team overall is expected to have a great lineup. Senior captains Morgan Aguiniga, Lehua Deleon, and Claire Fountain all have been standout players in the entire conference. Being their senior year, the bar is set high and without a doubt, these three will play up to the expectations.
Another strength the team will be having this season is all the JV athletes AND the head coach from JV, Lynette Heinrichs will be joining the varsity team. In previous seasons, JV players have guest played during playoffs and these athletes in particular are expected to shine this season. Also having previous JV head coach become a part of the Varsity coaching staff is something everyone is thrilled about!
The Pride is expected to have a great season ahead of them. Stay tuned!
NOTE: For any athletes looking to try out for softball, find Mr. Walls (Athletic Director) or Lynette Heinrichs (Cheer coach) on campus for further information.