The Basketball Rivalry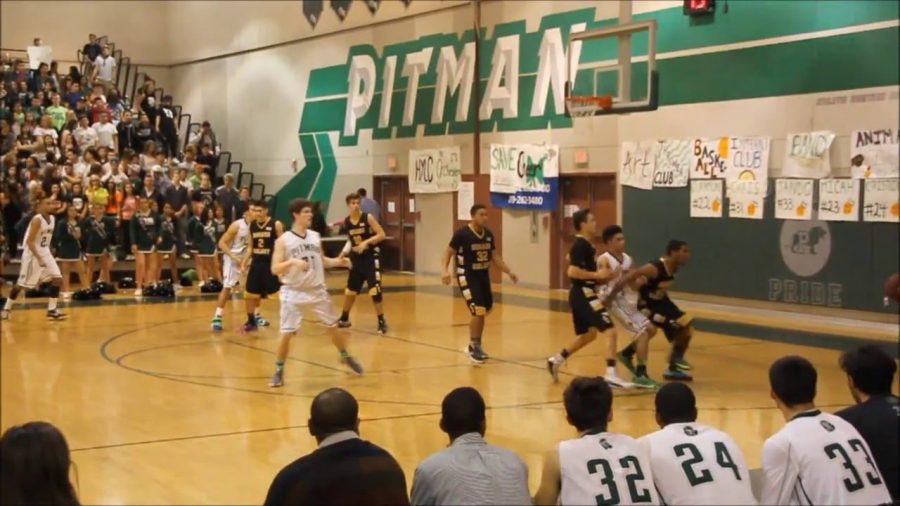 Pitman and Turlock high have had an ongoing town rivalry for years. The two schools always seem to be in competition with one another, so it is no surprise that with every sport, the games between Pitman and Turlock are always exceptionally fierce.
This time around is basketball season, and Friday, January 19, 2018, games between the two schools occurred.
The JV and Varsity boys played a couple of good games, with both Pitman and Turlock players putting in their best efforts.
The JV boys had a successful night, winning 61-53, against the bulldogs. The game was intense, and nerve-wracking, but the boys pulled through in the end.
This season for the JV boys, so far, is an overall 13 wins and 7 losses. They are confident that they will continue to win in upcoming games.
Sadly, the Varsity boys lost 45-43, in the game against Turlock. It was a very close game with both sides loud and on the edge of their seats.  
Although the Varsity boys didn't win this game, they have done an impressive job this season, winning 16 games and losing only 7.
The night was full of energy and spirit, as both bleachers were filled with students that were there to show support for their team.
Turlock's side was swarmed in gold and blue while the Pitman Pit Crew poured out green and silver.
The stands chanted and cheered, even trying to overpower one another in loudness at one point. But both groups did a great job in cheering on the hardworking players.
The season isn't over yet, the next game, on February 2nd, against Buhach Colony, at Pitman High. The following game is also at Pitman, on February 9th, against El Capitan.
Then the last game is going to be another one against Turlock, at Turlock High, on February 14th. Be sure to go and support our Pitman teams!
The basketball games are always exciting to see, but when you bring both schools together, it never fails to be one to remember.