Pitman Softball is Looking to Hit One Out of the Park!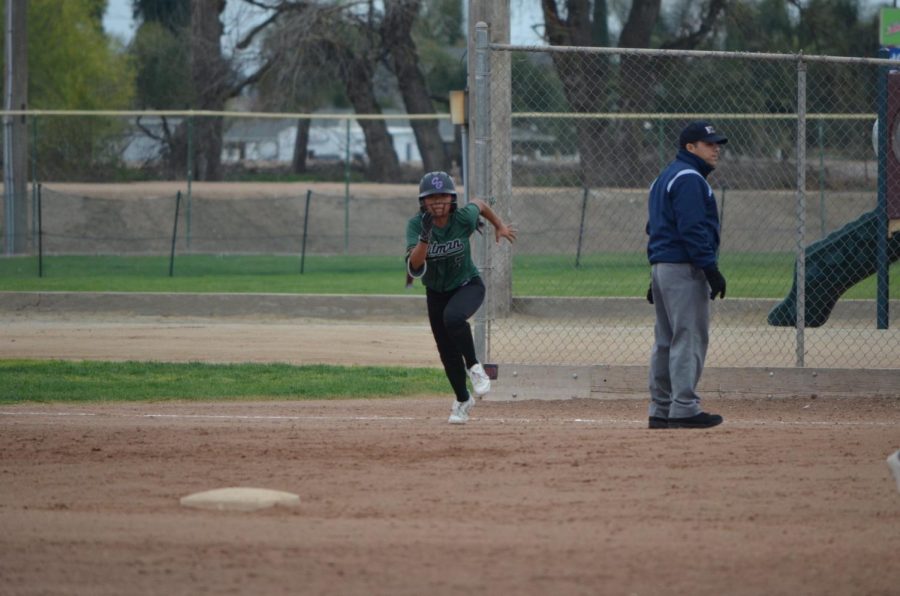 Spring has come and we all know what that means… softball is here!! The Pride officially started pre-season as of February 17th. Since then they have played a total of four live games and done incredibly well resulting in going 4-0 (four wins- 0 losses).
The Pride has set high expectations for themselves this season and they are looking to do better than ever before.
Coming off a rough season last year, the team is hopeful that they will comback and regain what they lost.
Overall the team is very solid and has a great athlete to fill every position. This didn't come easy however. In order to be a great athlete overall, one must train intensely and consistently and that is what the members of the team did. For several months now, the team has been doing intense strength and conditioning with football coach, Coach Wolfley. The girls have been through difficult training to prepare for this season.
Any team can be underestimated by their opponents and the Pride may be facing some understatements this season. In the past there has been a few underclassmen to play at the Varsity level however there is a total of 4 out of 14 that are freshman and sophomores. These athletes have already had great success in the small amount of games played and they are expected to make a great name for themselves throughout their high school career.  
The varsity squad also has a new member to the coaching staff, Coach Lynette Heinrichs. Coach Lynette has been the head coach for the JV squad for some time now and she has now made her way to coach alongside Head coach, Joe Lewis. She is expected to be a great and beneficial addition to the team.
The Pride has a competitive schedule lined up for themselves but without a doubt, they will have a spectacular season.
The next home game is Friday March 16th against Hughson at 4 p.m..
Stay tuned to watch the Pride hit one out of the park!!