Prom Prep!!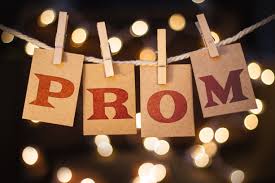 Hang on for a minute...we're trying to find some more stories you might like.
To many High School students, prom is a pretty big deal and it is a night you will remember for years to come. Pitman High School's prom will be on April 14th, 2018, which is less than a month away and if you have not started planning, you should! Here are four simple steps to ensure that your prom prepping and planning will go smoothly.
Step 1: Decide on a budget
When adding up all the aspects of prom as well as the small details, it can become expensive. Talk to your parents about what they are willing to contribute, then create a realistic prom budget. Here on some things you may consider spending money on…
Dress/Tuxedo & Shoes – Since it is easy to go overboard on spending on your outfit, it is smart to have a set budget in mind before hand to keep you on track.

Makeup, Nails, & Hair – whether you are getting these things done professionally or simply purchasing a lip or nail shade to go with your dress, it is important to keep costs in mind.

Jewelry/Accessories – Accessories can add a lot of spice to any prom outfit, so be sure to factor in any new jewelry, a new purse, etc, within your prom budget.

Other costs to be factored are tickets, dinner, corsage/boutineer, and photos

Budget Friendly Tips:

Get your hair, makeup, nails, etc. done at student salons. You'll still achieve the look you want at a fraction of the cost since the students are in training.

Consider borrowing outfits, accessories, shoes, etc. from your friends. The cost of all of these items can really add up and swapping with friends can offset the cost.
Step 2:  Make reservations and appointments
From getting your hair, nails or makeup done to booking a dinner reservation for your group, make sure everything is all set ahead of time. You're going to want to schedule these things in advance to ensure availability, especially during prom season. Here are some potential appointments you need to remember to make…
Make a dinner reservation

Suggestions in Turlock; Table 26, Toscanas, Vito's, 10 East, Center Street Grill, Olive Garden, Bistro 234

Hair appointment

Nail appointment

Makeup appointment

Suggestions in Turlock; Blown Away Salon, Halo Salon, Hollywood Hair, Tanglz Salon, High Tech Nails, Amazing Nails, The Beauty Bar

Order a corsage/boutineer

Suggestion in Turlock; De La Fleur Flowers & Events
Step 3 – Carefully Coordinate with your group/date
It's important that everyone within your prom group is on the same page. Consider a convenient spot for everyone to meet, preferably a great place to take photos. This is also the spot you'll want to schedule transportation to pick up your group so everyone's leaving from the same spot. If you're looking for something to do post-prom, talk to your friends and parents about creating that plan as well.

Prom will be fun whether you have a date or not. If you do, you'll want to ensure you're on the same page, from splitting any costs to scheduling photos with both of your parents. Also, you may want to consider discussing outfits, color coordinating, and corsages/boutonnieres.
Step 4: Have fun!
Remember, prom is supposed to be a fun, memorable event. Not a stressful one. Don't worry if part of your plan doesn't happen as scheduled or something small goes wrong on the big day. Nine times out of ten, it won't actually ruin your night if you don't let it. Furthermore, following the steps above will more likely ensure a smooth and fun-filled night.