"Every 15 Minutes" Sparks Emotion in Students and Parents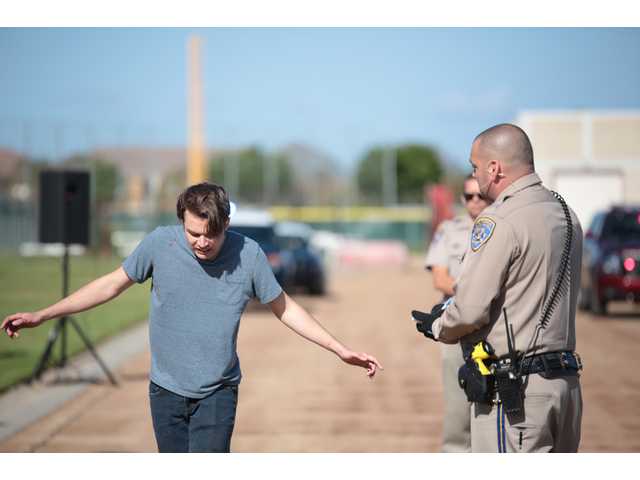 Every 15 minutes someone is killed or injured in an alcohol related injury.
The Every 15 Minutes program, put on every two years by the California Highway Patrol as well as the Pitman Administration, is meant to be realistic and demonstrate to students that driving while intoxicated can lead to serious consequences. Through a simulated but realistic reenactment of an alcohol caused accident, students were able to understand just how grave drinking and driving can be.
On the morning of April 12th, senior Timothy (TJ) Sullivan chose to drink and drive, leaving senior Fallon Evans dead from the impact of the crash, and seniors Bianca Garcia and Sonny Uppal pronounced dead at the hospital. Mariah Burciaga was the only survivor, besides Sullivan who was sentenced to 33 years of jail time.
After Garcia was taken to the hospital via helicopter and Uppal via ambulance, Sullivan went through the various tests to see how much he'd been drinking. TJ performed tests like a breathalyzer, straight line test, and various others.
Every 15 minutes throughout that day, other students who were not involved in the car crash  like Hannah Green (junior) and Ruth Ramirez (junior), were pulled out of their classes by the grim-reaper.
The students who "die" and participate in the program go through a one night seminar where they learn the repercussions of driving while drunk as well as texting and driving. Sullivan spent the night in jail.
On Friday, April 13th, the "funerals" occured where parents of the living dead lead write letters to their child and a few students read letters to their parents which made students and staff emotional.
Junior Kerina Orion said, "Even though the whole thing isn't real, it makes everyone see that these things can happen and ruin lives if you drink and drive."
The Every 15 Minutes program comes to high schools in the Stanislaus County before prom to show students what could happen if they drink and drive.
Principal Curd gave a speech at the end of the obituaries and said, "For you drivers, don't make a decision that makes you a potential killer, and for you passengers, don't make a decision that makes you a potential victim."