Pitman's Future Business Leaders of America's Conference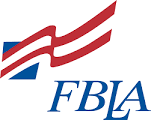 Hang on for a minute...we're trying to find some more stories you might like.
On April 12th 2018, members of FBLA traveled to Ontario, California near Los Angeles, to compete in the California State Competitions, in hopes of making it to Nationals.
I am one of the members of FBLA, and since I am a senior, this is my last year of FBLA. And I enjoyed every moment I've spent in this club. You may think it's a lot of hard work, because of all the studying you will have to do for your topic, but don't worry, there is a lot more to FBLA than just the competitions. Like Key Club, FBLA also provides volunteer work to do. Not only is it a requirement for going to State, but it also helps you fill your hours for community service. The trips can be fun as well. Every year we attend a trip to Santa Clara, and are given the opportunity to go to Great America. While in Santa Clara, you attend workshops at the hotel you're staying. The workshops are fun and very informative about FBLA. You also meet new people from other different schools. But more importantly, you get a taste of what the competition tests are going to be like.
The competitions are the biggest part of FBLA. You take online tests such as Business communications or perform in groups like Management and Decision Making.
I've talked to the current FBLA President, Sherly Yaghoubi, about her experiences in FBLA, and what she learned from them:
Nicole: So Sherly, what do you like about FBLA?
Sherly: (Laughs) I like how it taught me a lot of things and about myself, like how to… to kinda be a human. It's helped me with speaking in public. It's helped me with networking. I really like how it's teaching real life.
Nicole: Alright, so what event did you do and what place did you get in the state competition?
Sherly: At State I competed in Graphic Design and Word processing. I didn't place for Graphic Design but I placed 7th in Word Processing.
Nicole: Nice.
Sherly: Thanks.
Nicole: So what you enjoy most about the trips?
Sherly: I enjoy the fact that you get to spend time with your friends in another city. And you get to explore that city and just hang out. It's pretty cool.
Nicole: So how's it like being the president of FBLA?
Sherly: OOOF (laughs).
Nicole: It's a lot of work huh?(starts laughing)
Sherly: It's a lot of work but it's not like I'm the only one doing the work. We have a really strong officer team so it's been a help to be able to lean on them.
Nicole: And I think you already answered part of this question in the first question but what did you learn most about being FBLA?
Sherly: I've most learned like once again, public speaking. I used to have bad social anxiety freshman year. Most of that's gone now. MOST of it. But I can speak at meetings, I can give presentations pretty easily now. It's pretty nice.
Nicole: So you encourage other people to join FBLA?
Sherly: Well, if your going to take it seriously, unfortunately it does take time. You have to choose for an event and make sure your prepared for that event. But it can be really rewarding.
Nicole: And fun too!
Sherly: Yeah it can be fun.
Nicole: Well thanks Sherly.
Sherly: *finger guns*
I myself, am a FBLA member, have been for two years. And like Sherly said, it can be hard. You have to study for the event you choose. And some of those events can be tough, but overall it can be rewarding and fun.
What I like about FBLA is the experiences one can gain about leadership and business, and meeting new friends, either from a different school or their own school. I participated in the Management Decision Making competition. I did not participate in a group, I performed solo and got fourth place in Sections. However I did not place in State Competition. What I enjoyed most about the trips is being able to leave home to experience and explore somewhere new. Our most recent trip to L.A. by far was one of my favorite trips, because I always wanted to go there. The mall was amazing and I got to go to the movie theater, (sadly the movie we wanted to watch wasn't in IMAX). What I learned most about being in FBLA was how to manage my money and take care of myself and others on a trip.  
So if you want more of a glimpse of the real world and learn more about business and explore cities outside of Turlock, come join FBLA next year! Be one of the next future business leaders of America.