Alabama Opens a Lynching Memorial to Honor Victims of Racism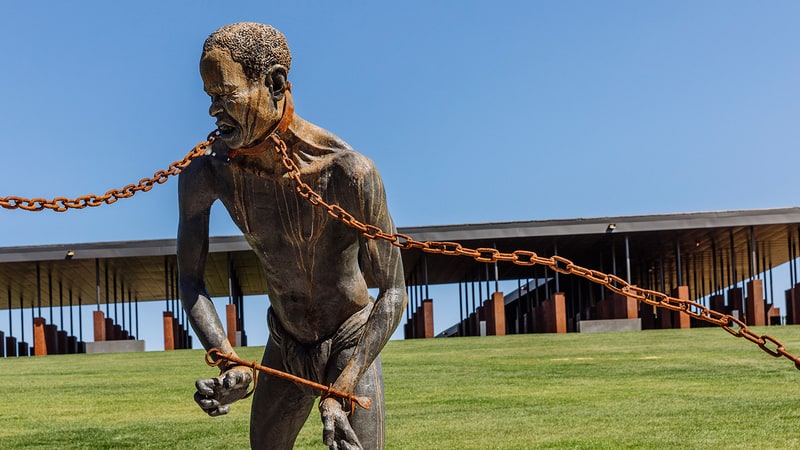 Lynching has caused pain and torture in a practice that has been used by many groups of hatred in the past. In the darkest times of our nation's history, this was used on African American slaves, and at times, even free blacks. Today, it and other instances of racial violence are remembered in a memorial in Birmingham, Alabama. Named the National Memorial for Peace and Justice, it is a shocking and emotionally charged experience which is dedicated to those who lost their lives to such horrific experiences.
The estimated number of people lynched goes up to a number of 4,000. There are some victims in this memorial who were notable figures, among others. Still, all are remembered as human beings and not forgotten from existence.
The memorial was founded by the Equal Justice Initiative, or EJI. In 2010, EJI staff began to extensively investigate thousands of lynchings that occurred in the American South. A number of these had never even been documented, a factor which fueled a desire to memorialize these lost lives. The EJI states in regard to the memorial that, "The Memorial for Peace and Justice was conceived with the hope of creating a sober, meaningful site where people can gather and reflect on America's history of racial inequality."
The memorial contains people who were and weren't lynched but still experienced prejudice. There was a slave by the name of Gordon who was pictured in the memorial with whip marks all over his back. Many slaves located in the memorial were abolitionists or lead missions to free slaves held in custody. Some rebellious individuals in the memorial were not slaves such as John Brown, a white abolitionists from Connecticut or William Lloyd Garrison from Newburyport, Massachusetts. The memorial building was created after years of studies of American-American history was under the interest of Alabama state.
This memorial gives the people who visit a reminder on the horrors of lynching and slavery in general. Slavery was a crime against humanity whose effects are shown in this memorial. It has both shocked and amazed many people, and even left some with mixed reactions. Nonetheless, it has given people a greater awareness and consciousness of brutalities in our nation's history. This memorial is more of an accomplishment on the part of African American society. This serves as a remembrance in their honor and they shall be remembered forever.