Freshmen at Pitman High School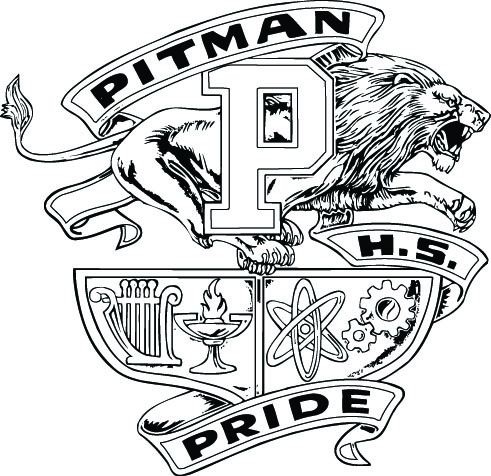 Hang on for a minute...we're trying to find some more stories you might like.
As students start their new school year, they always welcome the freshmen to the school. Pitman is no different.
 Most freshmen on their first few days of school  are a little nervous when it comes to being in a new setting. Everything is new and even their friends might change. They also have new teachers that might have a different teaching style that doesn't go with their learning style.
Before school even started, freshman orientation and round-up were two events designed to help new kids navigate campus. Pitman gives students the opportunity to choose your own classes so they can choose them according to their interests.
Mia Wyatt is a freshman here at Pitman. She is a little unsure about high school as she is both nervous and excited.
Pitman can be very hard to navigate if one is not used to it- this applied to Wyatt as she said she had difficulty getting around the H Wing. That aside, she is excited about different opportunities and programs offered here.
"I like how they have a Career Center since you don't have to go to the office to find the job you are looking for. I do like this school and it is really cool how they have some stuff that we can try out."
Another freshman, who wished to remain anonymous, also had some insights into their first year at Pitman.
"This school does help you a lot and it was nice to get to choose your own classes according to your interest so, yeah, I do like this school."
Some other opportunities here include  many clubs that anyone can join. For example, there is Poetry Club and Anime Club, so if one is interested in poetry or if one likes anime they can join either of these clubs. There are also many other clubs available.
We also have sports at Pitman, like Baseball, Basketball,  Cheer, Cross Country, Football, Golf, Soccer, Softball, Swim, Tennis, Track, Volleyball, Water Polo and Wrestling.
There are many activities at Pitman and there is Pride Time for all students to try out any classes that they find interesting or get help in classes. Information about more activities can be found in the Front Office. One can also learn more at the school website and ask their teachers for more information.
Being a freshman at Pitman is not as bad as I thought it would be. I am very excited for this year at Pitman and I am looking forward to this year. I am sure that I will learn many things that will lead me to success and that will help me in the future.