Job Openings and Work Experience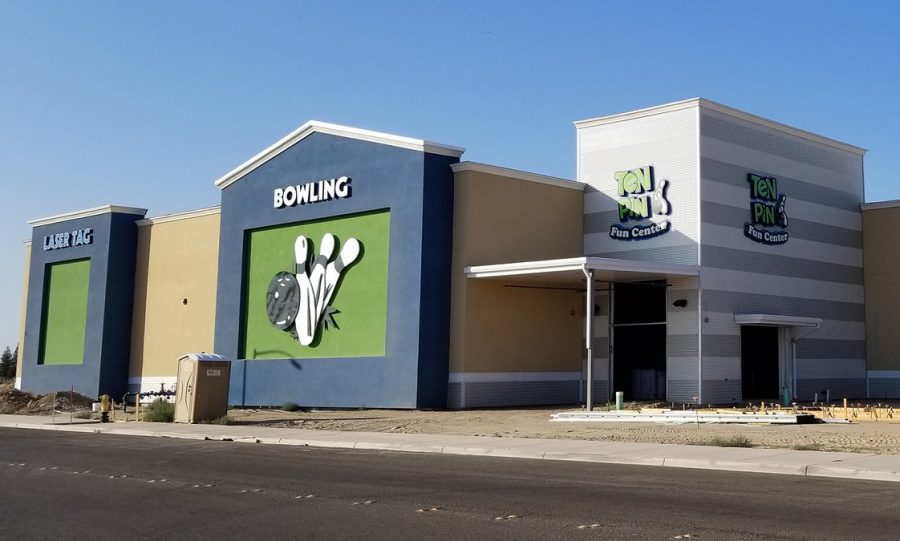 Turlock used to be small town that no one has really given much thought, but little by little it is becoming a big place to live in. There are a lot of new neighborhoods and apartment complexes being built, along with a few stores and restaurants. Our shopping center is becoming such a massive place to go and shop at that it's practically an outlet mall.
This shopping center has become an opportunity for the students of Turlock. The more places they open up the more job opportunities we have. Some of the places that are opening up soon are Wienerschnitzels and Turlock's new bowling alley, the Ten Pin Fun Center.
Wienerschnitzels definitely has job openings right now. You can go and download an application by clicking here. They do not do online applications, so you must download it and hand in your application in person.
The Ten Pin Fun Center is going to start hiring soon. The owner hasn't released much information other than that. Their website is currently down at the moment, but keep an eye out for more information. The bowling alley is set to open this September.
These new businesses aren't the only ones hiring. There are plenty more job opportunities for you in Turlock. Safeway is hiring as well as Yogurt Mill, Mcdonalds, and more.
Safeway is looking for someone in the front end department, meaning you bag groceries, ring up orders, or just keep the store clean. You can look for an application here.
Yogurt Mill is looking for more crew members. They need someone who is efficient and organized during their shifts. You can click here to apply.
Mcdonalds is looking for more crew members. They are flexible about your work hours and value your education as well. It is a very good stepping stone job as well. You can click here to find an application.  
If you need more information when it comes to job openings you can go talk with Mrs. Oblauskii in room B201. She has a work experience class and would be happy to answer all your questions. This class allows students to go to work during the 6th and 7th period and get credits for it.
If you are interested in being a part of the class, she can arrange for that under a few conditions: you must be a junior or senior, you must have a job already, and you must have at least a 2.0 G.P.A and maintain that.  She does not accept those with a low G.P.A. School comes first. You also need a work permit. You can apply for a work permit in the career center and have your parents and teachers sign it off.
I hope some of you will consider getting a job. It may not be for everybody but it is a very good thing to do during high school. It helps you develop basic skills that you will need for any job and teaches you the value of money.