The First Football Games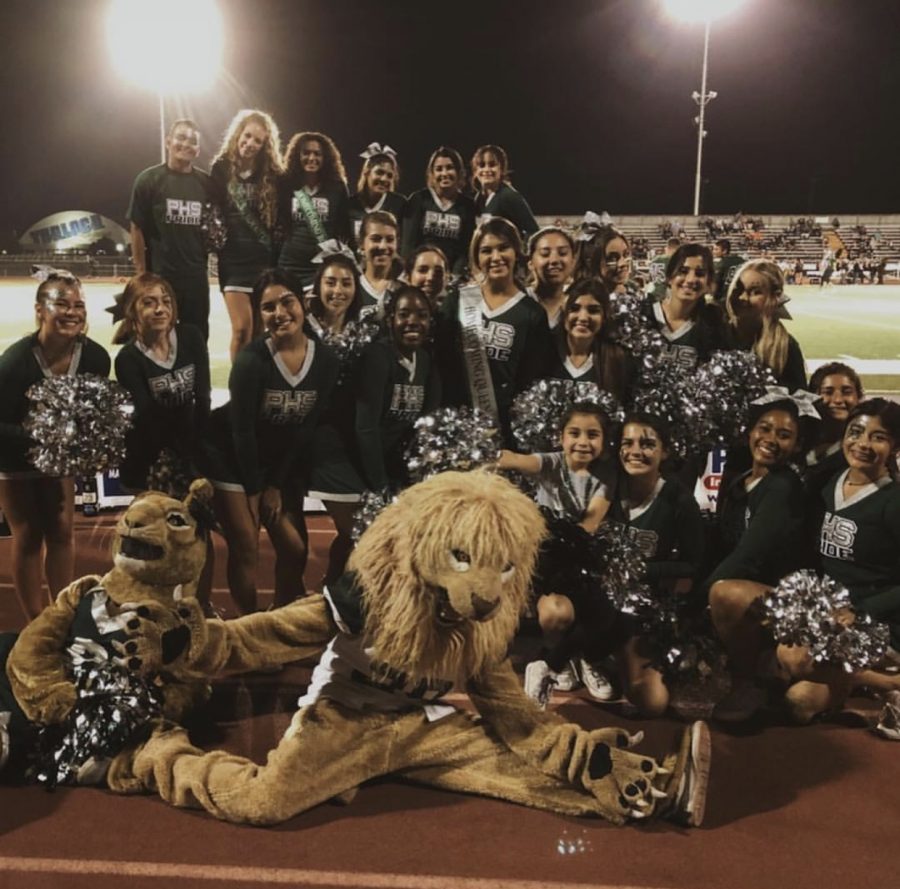 So far in the 2018 football season, there have only been a couple of games. The first game was a home game, which is very exciting for us Pitman High students.
Whether one actually enjoys football or not, many students at Pitman love going to the games, if only just to hang out with their friends. It is a time where the school is together, cheering for the same thing, showing pride for our school.
The first home game, on Friday, August 17th, was very exciting. JV and varsity both had competitive games against Napa Valley. Napa never gave up against our Pitman players, but we prevailed in the end.
JV won their game against Napa, 20-0.
The JV cheerleaders put on a great halftime show, dancing together to current music, and cheering on our players, while on the sidelines. These aspects got the arriving crowd eager to see how the varsity game would pan out.
The varsity game was full of Pride; with everybody wearing green, painting their bodies, and holding up the green flashlights to show our unity.
The band put on an outstanding performance, playing "Seven Nation Army" and a handful of other jams that got the crowd dancing. The varsity cheerleaders also put on a joyful halftime performance, dancing in unison and showing off some impressive stunts as well.  
The stands were packed with Pitman students and supporters, all hyped up for the game. Every touchdown we made, had the crowd erupting in cheers, the exhilaration never dying down.
Varsity won their game against Napa, 55-7.
The following week, on August 24th, there was an away game at Lincoln High School.
The away games are slightly less exciting for Pitman, since not many people can travel the distance. But, the players, and the supporters who are able to make it, definitely cheer extra loud, and our boys surely gave them something to cheer about.
The JV's star player this game, in my opinion, was Sergio Romo, who weaved his way through many of the opposing team's defenders. Not to say that the rest of the Pitman team didn't perform just as stellar as him, it was definitely a team effort that lead to their victory. Pitman won, 35-12.
The varsity game was a nail-biting one indeed, Lincoln never let Pitman get too far ahead. They continued to come back and give Pitman a reason to play harder, which we certainly did.
Again, the entire team worked with one another to get the win, but a player that really stood out this game, was Jakob Partida, who intercepted the ball a couple of times, and scored more than one of the touchdowns we rallied. Pitman won this game 49-28.
These two wins have kicked off, what is looking like, a pretty good season for Pitman High School.