Things Going on in Turlock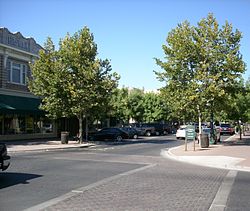 Hang on for a minute...we're trying to find some more stories you might like.
There is a lot going on in Turlock, an excuse for you to turn off Netflix and enjoy everything going around you in your city.
City Offices Closed for National Day of Mourning— On Wednesday, December 5, 2018, City Offices will be closed in observation of a National Day of Mourning for former President George H.W. Bush, as declared by President Donald Trump. Public Safety and other essential City services will remain unaffected and will function as normal.
A little big band Holiday— The Carnegie Arts Center presents the next concert in its Jazz Music Series, an evening of music from current and former Stan State jazz students and faculty performing holiday classics with a twist! Celebrate the holiday's early with this little big band on Tuesday, December 11th at 7:30 p.m. Tickets are $10 for General Admission; $5 for Students and Carnegie Members, available at the door, in Carnegie Arts Center, 250 N. Broadway, Downtown Turlock.
City of Turlock Downtown Christmas Parade— Christmas Parade is going to be held in Downtown Turlock on Friday, December- 7-2018. Main Street- From Canal to Broadway. The PItman Band will be playing in the parade.
The new Turlock Mayor— Longtime Councilwoman Amy Bublak appeared headed for victory Wednesday morning among four candidates seeking to be Turlock's next mayor. With 100 percent of the precincts reporting, but still some ballots to count, she had 36.87 percent of the vote while former Mayor Brad Bates had 30.95 percent, Mayor Gary Soiseth had 28.18 percent and former City Council candidate Jaime Franco had 3.73 percent.
The Bowling Alley— More than seven years in the making, the bowling alley will feature 34 lanes of bowling, a two-story laser tag arena, arcade, virtual-reality roller coaster, outdoor beer garden, banquet rooms and full restaurant.
The Grinch who saved Christmas— New Life Kids presents, The Grinch Who Saved Christmas, our 2018 Christmas musical. The show will take place December 8th 4pm- 6pm. This will be a fun way to celebrate Christmas with your whole family. The entry is free.
Book Release Party/ Book Signing/Author Q&A— Local Turlock authors J.T. age 13, Jillian age 11, and Jay McElroy, invite you to join them for the official release of their first novel "The Sea". On Sunday, December 9 2018. 141 N.Center Street @ 1-3pm. Chat with the authors will begin @ 2pm.
Santa Fire Truck Tours— This year, Santa will be visiting us from December 1 – 20. He hopes to drive by your street and wish you a Merry Christmas. Keep an "ear" out for the sirens and Christmas music in order to catch a glimpse of Santa and his elves.
The student who wished to stay anonymous commented on the Downtown Christmas Parade they said "The Parade was a lot of fun and i learned a lot of new things." They sounded as though had a lot of fun. Turlock is hosting a lot of fun activities in this holiday season and there is a lot going on in turlock this holiday season.