Giving Thanks to Tanner Blankenship!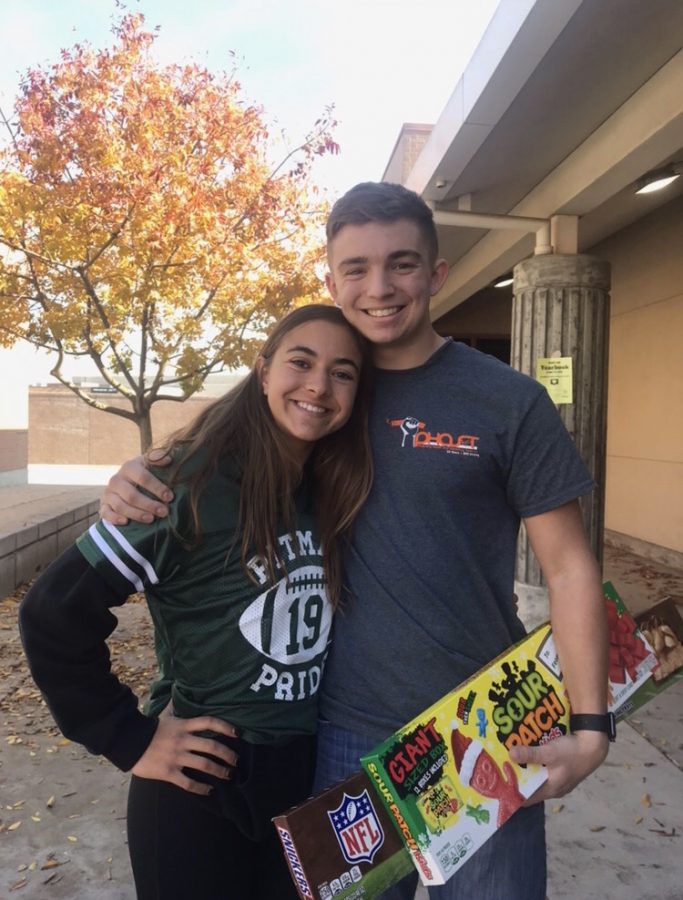 With Thanksgiving  and Christmas around the corner, Pitman High's The Roaring Times thought it would be befitting to introduce the first-ever Give Thanks contest. The main goal of the contest was to compel students to take a moment from their busy lives to appreciate one person on campus who they are most thankful for and as a result encourage all students to be more kind and appreciative.
When asked, "Who are you most thankful for and why?" people of all grade levels named outstanding students like Leah Mello, Gracie Brogdon, and Mavleen Mann-just to name a few. However, one student's name in particular was chosen countless times; and the best part is, this young man did not realize his name was entered until a day before he was titled the winner!
The winner, a hard working student and determined athlete, is none other than Tanner Blankenship! Most, including his girlfriend of four years, Isabella Shallou-Enes, would say that  the seventeen-year-old senior is a humble person who considers everyone's feelings before his own. He always lends a helping hand to those in need.
According to his mother, Diana Blankenship, "Tanner has always had the gift of kindness. He tries to identify the good in everyone so that he can call them a friend." One of his best friends, Donavyn Faria, agreed saying, "Ever since we were little kids, he has always put others before himself. He's always there to support you in any situation."
With his positive attitude and compassionate personality, we aren't surprised that he is a strong pillar of our student community.  
Along with being well-liked, he is also well-known throughout Pitman due to his involvement in previous clubs and sports such as football (four years) and track (three years). Despite his busy schedule, Tanner manages to keep up with his academic work and cites economics as well as AP statistics as his two favorite classes. His favorite teacher thus far has to be "Mr. Derr because he's pretty chill and can be fun at times."
Overall, Tanner is very family-oriented and driven; his mother can agree that he "does not let any obstacle define him."
He also cares about planning for his future; he began telling me of his plans to attend Saint Mary's or Stanislaus State so he could further his education. No matter where he decides to go, he definitely would like to acquire a degree pertaining to physical therapy.
And although his time at Pitman High is almost over, Tanner says he's had nothing but good experiences, one in particular being getting to know Isabella and asking her out during freshman year. He is certainly capable of doing great things in life and wanted to especially thank his parents, family, and girlfriend for their endless support.
We commend Tanner for his hard work throughout these past four years and hope he carries his kindness to such a length that it never ceases to inspires others!