Police Fatality in Newman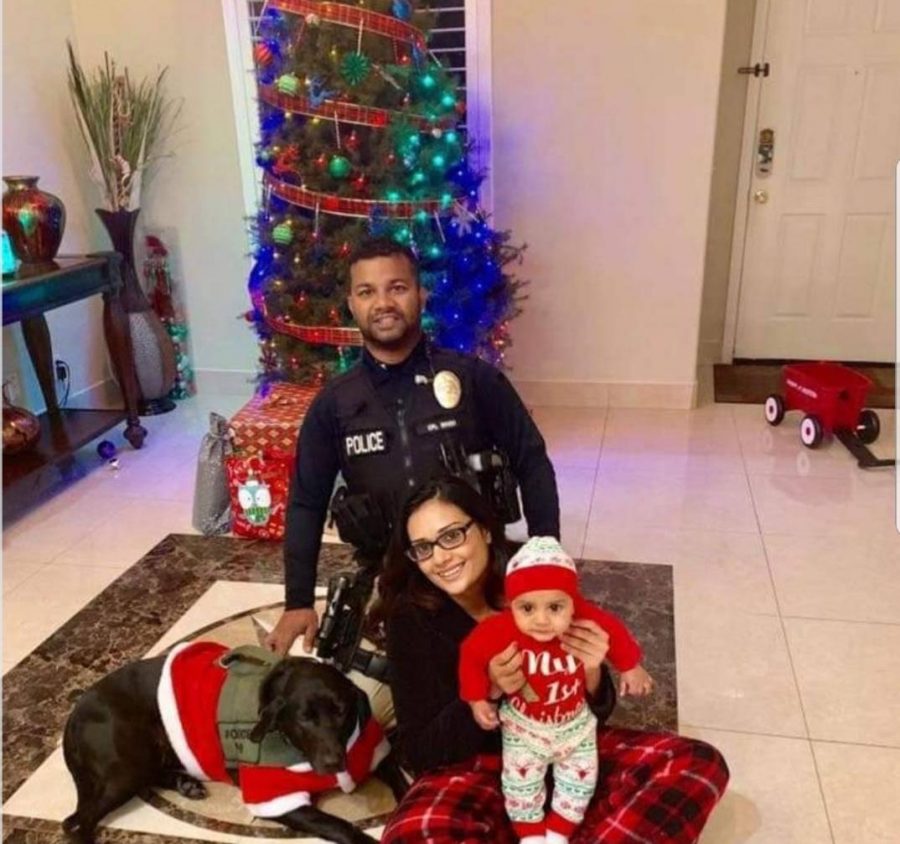 On December 26 of 2018 a life was taken, the life of a 33 year old police officer named Ronil Singh. Ronil Singh lived in Modesto along with his wife, Anamika and their five month-old-son. Gustavo Arriga, the man who was arrested for shooting Officer Singh, was taken into custody along with a few other suspects two days later. The shooting took place in Newman in front of an old apartment complex.
At 12:57 A.M. Arriga was pulled over by Singh for a D.U.I at a traffic stop nearby. Minutes later, shots were fired and Arriga fled the scene in a pickup. After shots were fired, Singh was taken to a nearby hospital and was announced as dead. A manhunt ensued for Gustavo Arriga and ended on December 28th when police confirmed was located and arrested.
During the police conference pertaining to Ronil Singh's murder, Singh's family and fellow officers paid their respects in front of the press and gave official statements on what occured in the investigation. Chief Randy Richardson of the Newman Police Department described Singh as a man who always dreamed of becoming a police officer. He went into detail on what kind of person officer Singh really was: Corporal Singh always had an interest in law and helping others and was a reserve for the Merced and Turlock police stations before coming to work at Newman.
Gustavo Arriga was in the county illegally when he shot Officer Singh. In the eyes of Stanislaus County Sheriff Adam Christianson if Arriga hadn't entered the country illegallly, possibly their friend would still be alive.
He gave the following statement,  "If he wasn't here then he wouldn't have been driving drunk and it wouldn't have been reported to Officer Singh and the … enforcement stop potentially never would have occurred."
At the Newman police station off of Main Street, there is a small memorial for Corporal Singh. The flag at the station was also set on half staff in respect to Singh.
Ronil Singh's funeral took place at a community church in Newman on January 5, 2019 where he was remembered as a loyal, kind, and hard working man. He was the type of person who stood up for what was right. Hundreds mourned for the death of Ronil Singh at the ceremony.
It makes me incredibly sad that horrible incidents like these still take place. Magistrates all around the country die while performing their jobs and securing the safety of others. I send my condolences to Officer Ronlin Singh's family and friends. As highschool viewers read this, I truly hope this article helps educate you on what happens in the real world. Safety is never guaranteed even when it seems like it should be.