Winter Break is Over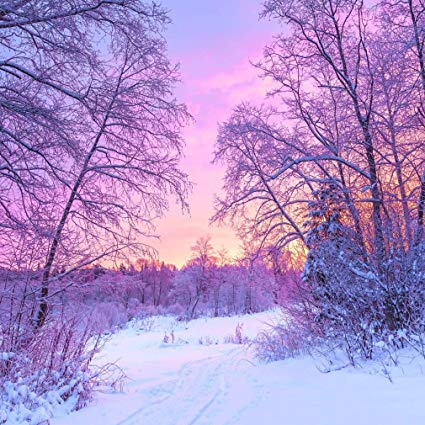 Hang on for a minute...we're trying to find some more stories you might like.
Put down the remotes and grab your textbooks everyone. Winter break is over and now we are all back to school. Many people are excited and happy to be back, and some don't exactly want to be here. People have their own opinions on coming back and also have different reasons why. Not all people were happy to come back and some were. Having to be back is exhausting to most, while its existing for others.
Shana Chand, a freshman at Pitman High School, stated her feelings about winter break was not good at all and she wished it was a longer break. Like she said before, yes  because she didn't finish all her Netflix shows. She also feels that winter break was really boring. She did have a positive answer for the question of doing anything exciting which was "yes, I ate sushi with my best friends for the first time."
Leslie Ibarra, another freshman at Pitman High School, said her feelings about winter break were sad because she liked staying home. She also stated she doesn't think we should have a longer break because school would end later in the year around early-to-mid June. Finally she stated, "It was pretty boring and the only things I did was stay home, go to my grandmas house, go to stores, and go out with friends."
Alyssa Mendoza, a freshman at Pitman High School, added her opinion and said she feels annoyed because both places have annoying people but home is better because she can sleep late and play video games. She also said winter break shouldn't have been longer because we don't deserve it. Then she stated she did have fun because she got to be on the Xbox for a long time. Finally she said, "My break was boring because I stayed home and had to take care of dogs without getting paid. One exciting thing was going to my tia's house to eat posole and my grandma giving me a dollar."
As far as what people said about winter break, I thought that it wasn't that bad but I also feel like I could of accomplished more. Most people said the same thing about not doing much during winter break. Then wished they did more than sit around and do nothing. Most people said that there break was bad just because they were home all day. So I feel that maybe next time going out or doing more could make a better break for most.  
Most people are upset about coming back to school, but not to worry there is going to be more breaks coming up soon. We have a three day weekend coming up for Presidents day and in February we have something called skie weekend on the fourteenth, fifteenth, and eighteenth. We also have spring break coming up as well. So these could be some things to look forward to if you wanted a longer break.