Prom Dress Swap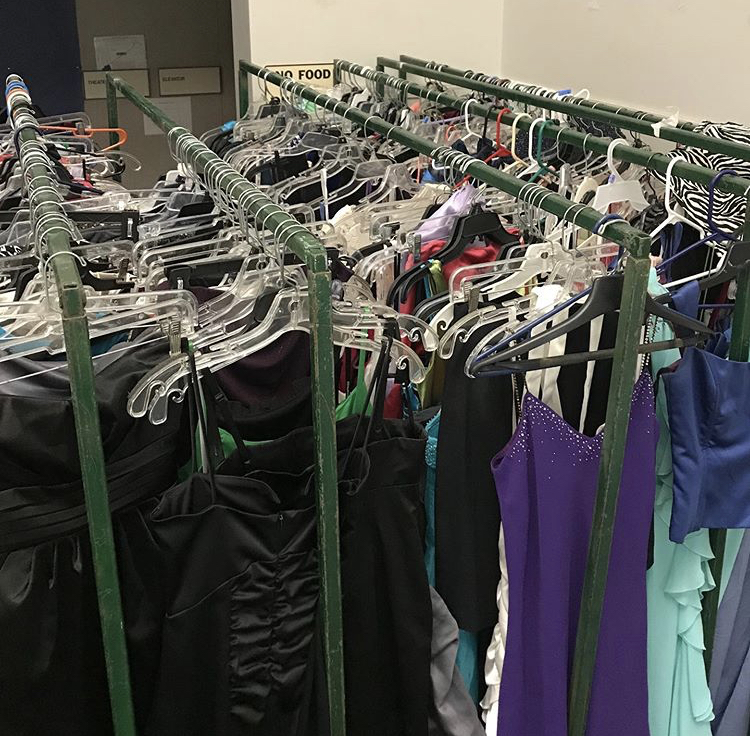 Prom is one of the most memorable events for a high schooler, especially for the girls. Everything about it sounds so elegant and exciting. We all love the idea of throwing on a fancy dress, putting on some makeup, making sure our hair is just right, spending all that time making sure we look as best as we possibly can so we can dance the night away with that special someone.
Pitman's 2019 prom is taking it a step further this year by having the whole thing out in San Francisco on a boat. I'm sure we would all want to dress for the occasion. We want to take a look at all of our choices and take advantage of what we have.
Of course some girls don't have many choices when it comes to a dress. It might not be affordable enough for them or maybe they don't have time to go out and look for that perfect dress. Thanks to Ms. Silva, Pitman's young ladies had the opportunity to find the perfect dress that they've been looking for at Pitman's first prom dress swap this year.
"There are a lot of expenses senior year, and prom can be a huge expense! We want students to understand that it's not about the money you spend– really it's about having a fun night with friends and making memories. Swap dresses with friends, check out consignment shops, shop local!" explains empowerment club advisor Ms. Silva
Many girls at Pitman were kind enough to donate some dresses to the prom dress swap. Fifty dresses were donated by students and over two hundred dresses were donated by Grace Anglican Church. The dresses all went back to the church when the event ended, but the school might be partnering with the church again next year for winter formal and prom.
Carr's cleaners has also offered 20% off alterations and cleaning to anyone who picked up a card. Make sure you go visit them to get your dresses fixed up, cleaned, and ready to go for the prom.
The dress swap occured on March 15th. It was a very successful day. Many of Pitman's beautiful young ladies walked out with such amazing dresses thanks to everyone who worked so hard to make this event happen.
Ms. Silva's empowerment club was asked to help out with the event. Some of the students involved were: Noor El Nou Nou, Catie Smith, Althea Millman, Gracie Brogdon, Ellie Carlson, Eva Cluff, Mikayla Hatchell, Kevin Romo, and Destiny Gonzalez. They had plenty of help from ASB to get the word out about the event. Some teachers helped with the event as well such as Mrs. Jeans and Mrs. Cooke.
They have been working on this event for about three weeks to make sure every girl there had a chance to find their perfect dress. They set up dressing rooms, mirrors, and even created a small photo booth area to make sure the girls could have their fun taking photos and making memories.  
Many girls had a great time picking out their dresses. This was a great opportunity for girls who can't afford a dress to find something they love. We look forward to prom and seeing everyone in their beautiful dresses.