The Death of Nipsey Hussle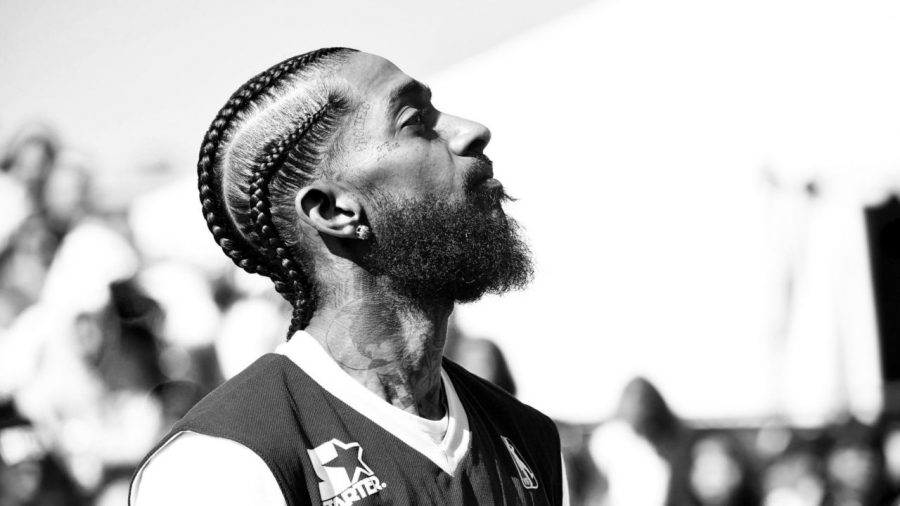 West Coast rapper Nipsey Hussle was killed on March 31st, 2019 outside of his store  Marathon Clothing. The situation apparently started when Eric Holder, a 29-year-old male, visited Hussle at his store after rumors spread around in the neighborhood he lived in. Holder stepped to Hussle and talked for a small amount of time.
During this conversation, Hussle called him a "snitch" and told him to leave the plaza. Enraged, Holder came back and shot Hussle six times, five in the torso and once in the head. Holder fled the scene in the passenger side of a getaway car with an unidentified female driving.
Two others were wounded along with Hussle. All three were rushed to the hospital with the two others suffering non-fatal injuries, while Hussle was pronounced dead. Holder was arrested on April 2 after his license plate was tracked.
He was also caught on the plaza surveillance cameras from two different angles. In the footage provided, it showed Holder firing on Hussle and kicking him in the head afterward.
Rappers and celebrities offered their condolences on social media and towards the public. Hussle dated actress and model Lauren London, who he has two children with. Many celebrities offered their services towards his family and associates.
After Hussle died, several memorials were held in front of his store in his honor. Close friends and fans mourned his death. The movement remained peaceful until a one-night incident where many people were injured in a stabbing and the ambulance was called.
The status of the suspected killer of Eric Holder is futile. Many people have pointed attention to Holder's defense lawyer who is the same man who was a prosecutor in the 1995 O.J. Simpson murder trial, Christopher Darden.
Hussle had released one album in 2018, Victory Lap. That album has been nominated for a grammy for best rap album. Before that album, Hussle released several mixtapes including Crenshaw. He sold that mixtape for $100. Jay-Z bought 100 copies of Crenshaw. Hussle was also working on a documentary about Dr. Sebi, who died in 2016.
After Hussle's death Nick Cannon promised to finish the documentary, which an exact date has not been set for when it will be done. On social media, many shared their memories of the thirty-three year old rapper.
The rapper also was involved in the community. Before his death, Hussle contacted the LAPD with label Roc Nation to discuss how to prevent gang violence. The meeting was supposed to happen on April 1st before he was murdered.
When Hussle was nineteen he took a trip to explore his roots in Eritrea, West Africa. From his trip he soon was inspired to become a community activist and also strengthened his music career. Hussle with the company The Marathon invested six figures with partners Karen Civil & Jorge Peniche. He participated in charity events  families, friends, and children.
Since Hussle's death gangs in LA has united to march for the rapper. Nipsey Hussle not only was a rapper but he was a symbol for change to those who followed him.