Apple's Special Event September 2019: The Next Generation of Apple's Tech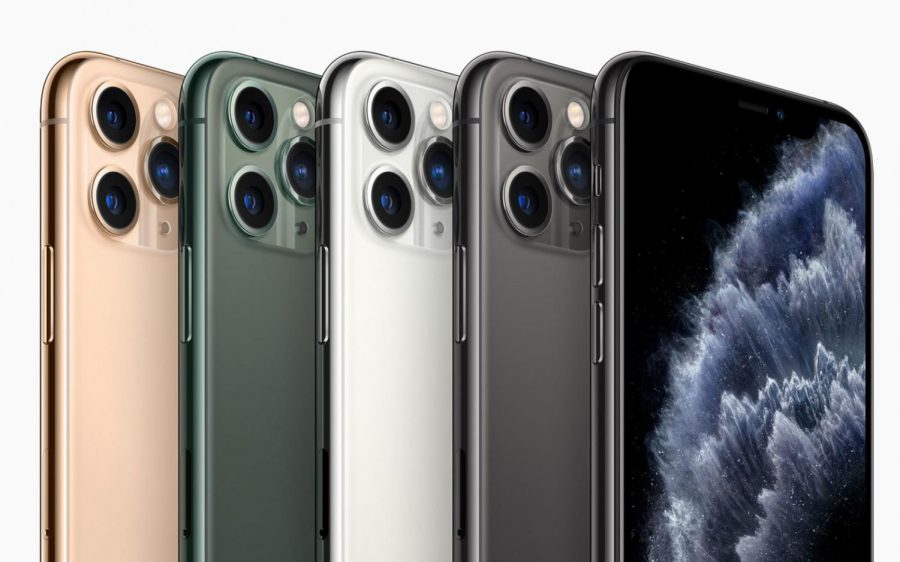 Apple's Special Event, held on September 10, 2019, introduced a brand new batch of products including successors to the current iPad, Apple Watch, and iPhone lineups. 
Not only did they release new hardware, they introduced new services as well. These include subscription services like Apple Arcade and Apple TV+. 
These products also feature refreshed operating systems: ranging from the familiar IOS 13 and Watch OS 6 to the all new iPad OS. While many tech consumers are excited for what the next generation of Apple products will have to offer, an even larger number of consumers stated that these products, services, and software didn't meet their expectations.
 Is Apple really aiming to innovate the next generation of personal technology, or are they just aiming for the money in your wallet?
Starting off with the event, Apple reintroduced Apple Arcade and Apple TV. Apple Arcade is a gaming subscription that grants you access to a plethora of Apple exclusive game titles. These games are multi-platform, meaning you can start your game on your iPad, and finish on your Macbook.
 These new games are designed to utilize Apple's newest chips and processors. Apple TV+ provides a similar experience, with the difference being that it will stream Apple exclusive movies and TV shows. 
Movies, shows, and games will be updated and refreshed every month. Every new Apple product sold will receive a complimentary 1 year trial of Apple TV+. The news of Apple Arcade and Apple TV+ brings rejoice to many as they start at $4.99 each for a family subscription. However, many argue that there are already an abundance of choices to choose from when it comes to streaming services including services like Netflix, Hulu, YouTube Premium, Amazon Prime Video, and an upcoming Disney+ and that Apple showed up too late with too little to offer to the streaming service game.
Following Apple's streaming service announcements, the new iPad (7th generation) was unveiled. Apple claimed that the previous generation iPad was the best-selling iPad to date. It is still one of the more affordable iPads you can buy. Apple announced a 10.2 inch retina display, which is slightly larger than the previous model and a smart connector which connects to Apple's Smart Keyboard iPad case. It now also supports Apple Pencil, which is Apple's previous generation of stylus. It still carries the same A10 fusion chip from the previous generation and still carries the same design, cameras, and battery life as the previous generation. It also carries the same $329 price tag. This product was a very safe move from Apple which bundled new tech into a familiar price. 
However, critics claim that apple might be playing it too safe, avoiding innovation in the hardware department of this new iPad.
Speaking of lacking innovation, Apple's new Apple Watch Series 5 was announced which is the 6th iteration of Apple's smartwatch lineup. The new watch features new technologies like an always on display and new housings such as titanium and ceramic finishes. The starting price will be $399, which was the same as last year. Again, critics argue that these changes are very lackluster and unimportant. The most exciting announcement regarding the Apple Watch was that a brand new Series 3 (released in 2017) will set you back $199. This product is great for those looking to immerse themselves in the Apple Watch experience and want to have a great product for a great bargain (compared to $399 on release day).
Finally, the next generation of iPhones were unveiled. First, the iPhone 11 was announced. This new iPhone was designed to be the successor of the iPhone Xr. It features a dual camera design with a 12 megapixel main sensor and a 12 megapixel ultrawide sensor. These new dual cameras are arranged vertically along the left side of the phone. The iPhone 11 carries an all new A13 Bionic chip. It also comes in 2 new finishes, purple and green. 
The next reveal, the iPhone 11 Pro, was designed to be the successor of the iPhone Xs. It features the same A13 Bionic chip as the iPhone 11 but it has an all new Super Retina XDR display (which is just a fancy way of saying an OLED display with improved brightness). The true star of the entire event was the phones new triple camera system. It carries the same 12 megapixel wide and ultra wide cameras as the iPhone 11 but it also carries a 12 megapixel telephoto lens, capable of shooting portrait shots. It also comes in a new finish, Midnight Green. It starts at $999 and the 11 at $699.
Although, these new products might seem exciting, many critics argue that these changes are too minor and that competition from brands like Samsung, Huawei, LG, Google, OnePlus, and Oppo are far more innovative and have many more features like reverse wireless charging, all-screen displays, ultrasonic and optical in display fingerprint sensors, and even 5G models. 
Mr. Couris, a teacher at Pitman, says that, "Although the new iPhones improve upon last year's models, I wish it had features like expandable memory".
 He is not alone for many of Apple's loyal consumers were expecting more from such premium price point. With the next generation of iPhones unveiled, is Apple really trying to innovate technology in new ways, or is the only new innovation a strategy to get to your wallet?