Pitman Sports Blurb!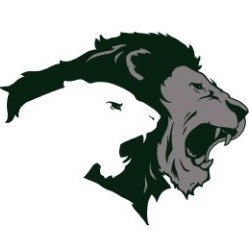 Pitman has a wide variety of sports from Water Polo to Football, Pitman has most of the sports you might play. 
Some upcoming sports that are coming in Winter are Boys Basketball, Boys Soccer, Girls Basketball and Girls Basketball. They all should be starting soon
Fall sports have already started! Football is one big sport. The Freshmen, JV, and Varsity have been on a roll! The Freshmen team record is 3-2. They had a clean sweep at Monterey 29-0. The El Capitan game they also swept! The JV also had good games even though they started the season with a rough start they are managing and now they are winning their games. Varsity has had a rocky start with a 1-5 start.
Water Polo is also another big fall sport. Our Water Polo teams have been attending tournaments and have been placing very well! The Varsity girls placed 4th in the latest tournament, they won 2-0. The JV girls also played in a tournament they swept El Capitian 11-0! On September 30, 2019, they beat Gregorie 4-3!
Cara Cavanaugh told us some things about Water Polo practice, "At the beginning of practice we have a huddle so we can bond together, we also do sprints and laps so we can build stamina."
Cross Country has been doing very well. They were invited to an Invitational Event. Joban Mann who went to the event ran a 12:04. They all train hard every day. The basic practice consists of them running in groups or even if they want to they can run solo.
Joban Mann told us something about practice, "Running in groups helps us understand our teammates better, it also pushes us to do our very best even if we are not feeling up to it."
He also commented on the practices, "The work outs that we do coach tells us to do it because it is the stuff we have to work on and they will decrease our times."
All the sports teams are working their hardest to make sure that their players are going to the fullest potential, Pitman has very hard working student athletes that are balancing school and their sport activities.