House of Random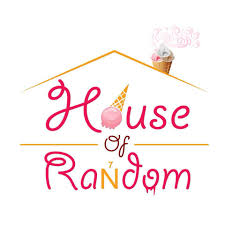 The House of Random is a new ice cream place that opened here in Turlock a few months ago. House of random is mainly an ice cream shop but with lots of other things too. Also, they make your ice cream with liquid nitrogen to make it cold and come together well. Some things on their menu are of course the ice cream with many different flavors. They also have fries and you can get them with hot cheese sauce and crunchy hot Cheetos.
They also have a bubble waffle with ice cream and toppings in it.They also have cotton candy ice cream not like the flavor but real cotton candy. Another cool thing about House of Random is the cool setting! For most of the seating it is cute white chairs but some of it is also swings that hang from the ceiling! The House also has really pretty neon lights and signs adorning the ice cream place! Now let's see what other people thought about the House of Random!
 Tabitha Smith,a freshman here at Pitman High, said she liked the environment. She also said there's lots of stuff to see and it is very modern. She really liked their ice cream which was  the cookies and cream ice cream with oreo topping, she said "it looked and tasted nice too." Lastly Smith said "that the ice cream was very creamy."
The next person I interviewed was Lily Avalos a freshman. Avalos  said she liked the House of Random for many reasons. The first reason is because of the cozy setting and the swing seating. She also liked how the nitrogen in the ice cream made it cold and not melt fast but it makes her chocolate chips cold… Lily got the S'mores ice cream in the bubble waffle. She likes this because the bubble waffle was warm and the ice cream was cold. Lilly said this is a cool way of taking something like this and making it original.
The last person I interviewed was Annika Reich, a freshman. She liked the House  because it was something you would find in a big city and not a small town like Turlock. Her favorite thing was the decor which she found fun and entertaining. She said she loved the setting because it immediately made her feel happy and everyone that worked there made her feel like she knew them. She got the dirty tux which is something she gets every time she goes. Annika liked the nitrogen in the ice cream because it made her snack even cooler.  
 I think that everyone likes this new place and they like the setting because the way it is makes it original overall. I think the House of Random is a great new ice cream place.