October was Breast Cancer Awareness Month!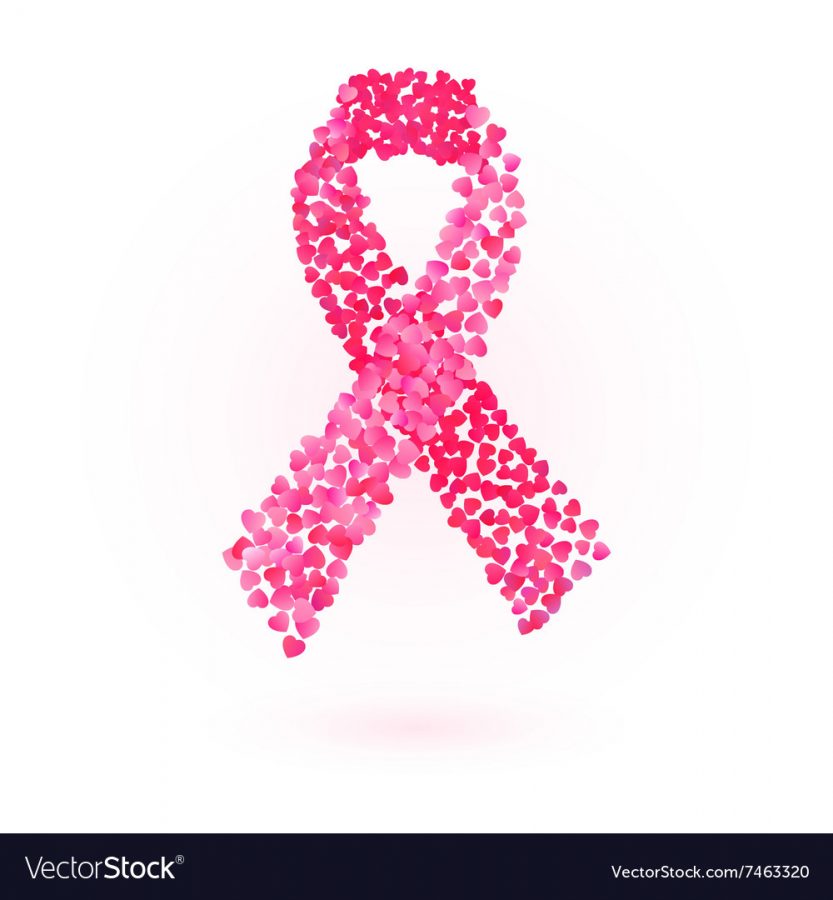 October has come and gone, you know what that means. Pumpkin spice literally everything from now until Christmas, corn mazes and the most important, Breast Cancer Awareness month. Oh and not to mention we had our annual Pink Out Football Game!!! Pink Out is probably one of the most spirited games we have all year, besides Harvest Bowl. 
Our Pink Out game is to support Breast cancer. We all get dressed in pink and white. It's really fun honestly. I know that this happens at both Turlock High and Pitman High, but they are different from each other. I think Pink out is a good way to get students involved with the school and have fun. 
At Pitman we had dress-up days that lead up to the big game. Monday we had Sock it to cancer! Meaning it was sock day; wear the craziest socks you own. Tuesday was Beat Cancer Head On – hat and scrunchie day. Wear a hat or some of your scrunchies. Wednesday we have Pack It to Cancer;  fanny pack day. If you have one, wear it!! Thursday it's Shine Bright Like A Light – neon day. Wear something bright and colorful. Finally, Friday it's Crazy Pink Out Day: wear all the pink you own and get in spirit for the game!
Now, as you probably know, October is the month of Breast Cancer Awareness. We celebrate the people who are fighting, survived, and passed from breast cancer. My aunt happens to be a survivor herself, so October means a lot to me and my family. She had been battling for many years and she still is fighting to this day. She is definitely one of the strongest women I know and I love her so much. 
I interviewed a Jadyn Loue who's a Junior here at Pitman High and got her opinion on Pink out and Breast Cancer Awareness. 
"Yes I wish I could go to the Pink out game, but sadly I have to work."  [Breast Cancer Awareness Month] means to me that I should wear pink as much as possible because I want to support the people who have survived or are going through it right now."
"I do know a survivor. She is my brother's friend's mom, if that makes sense. I'm very proud of her for fighting for her life.  I wish the school would provide something small that's pink so we could either put it on our backpacks or even wear them to support people who are fighting or who have fought in the past."
I also interviewed a Monet Sayadian who's a freshman at Pitman High. 
"I was excited for the Pink Out game because I'm in band and we got to wear lots of pink."  October to me means that Breast Cancer Awareness is an important issue and we need to be more cautious about it and for the people who are suffering from this horrible thing in life." 
"I don't know anyone who has survived or people who have breast cancer, but I would love to meet some survivors and tell them how strong they are.  I wish the school would make a video about why breast cancer awareness is a very important cause and why we celebrate it."
What both girls said I have to agree with and I'm so happy they came out and spoke their opinions.
As October is now gone, let's not forget to congratulate all the survivors and the people fighting right now. Also, remember to honor the ones who have sadly passed because of breast cancer. Love you all. <3