NFL Sports Blurbs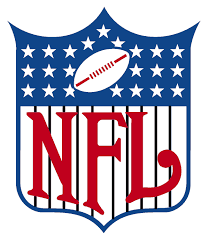 Attention all NFL and football fanatics here are some updates! I's week 11 of 17 for current scores. Here is the scores:
Thursday:
Cleveland Browns vs. Pittsburgh Steelers: 21-7
Sunday:
Atlanta Falcons vs. Carolina Panthers: 29-3

New York Jets vs. Washington Redskins: 34-17

Baltimore Ravens vs. Houston Texas: 41-7

Minnesota Vikings vs. Denver Broncos: 27-23

New Orlean Saints vs. Tampa Bay Buccaneers: 34-17

Dallas Cowboys vs. Detroit Lions: 35-27

Indianapolis Colts vs. Jacksonville Jaguars: 33-13

Buffalo Bills vs. Miami Dolphins: 37-20

San Francisco 49ers vs. Arizona Cardinals: 36-26

Oakland Raiders vs. Cincinnati Bengals: 17-10

The New England Patriots vs. Philadelphia Eagles: 17-10

Chicago Bears vs. Los Angeles Rams: 7-17
Monday: 
Kansas City Chiefs vs. Los Angeles Chargers: 24-17.
Highlights: 
According to the NFL on CBS Sports.com  here is some commentary from week 11 games of football, to give readers and fanatics more insight on what is going on.
"The 49ers got a scare from the Cardinals but Jimmy Garoppolo helped them escape with the win. With little time left to spare, Garoppolo threw his fourth touchdown pass of the day, this one to a wide open Jeff Wilson Jr. in the final minute of the game. That TD put San Francisco ahead of the Cards, 30-26."
 "The Cardinals are giving the 49ers a closer game than most people expected and Arizona managed to pull ahead in the fourth quarter thanks to this quarterback scramble from Kyler Murray. "
"Terry McLaurin may have made the best catch of the weekend by putting on this absurd display of hops. "