Guide to Chicken Nuggets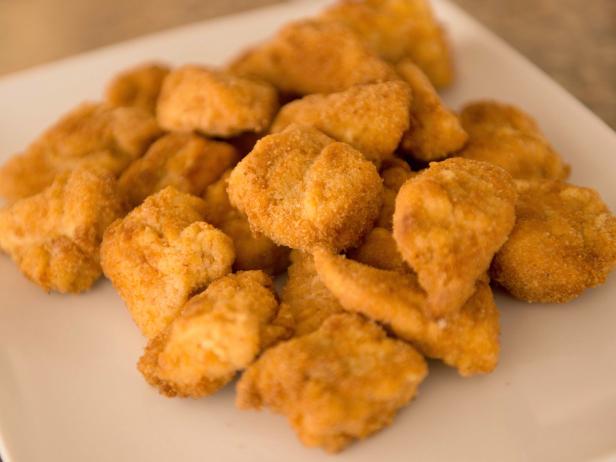 Ah yes, chicken nuggets, one of the most popular foods in America. Throughout households and drive thrus, chicken nuggets are one of the greatest foods known to man. They're tiny and easy to eat on the road. The real question is, what place has the best chicken nuggets? So many options, but what place has the best?
First, there are many places that sell chicken nuggets, such as McDonalds, Wendy's, Burger King , and Chick-Fil-A. Sometimes they're too many options to the point where it's hard to pick. I think the places that have some of the best chicken nuggets are Wendy's and Chick-Fil-A because Wendy's nuggets are a lot more juicy than McDonalds. Chick-fil-A's nuggets are tiny and you can pick your size between 8 or 12 pieces for good prices. 
I feel as though the places that have… not the worst, but not the best nuggets are McDonalds and Burger King. Now, I know that most of you are going to come at me because I mentioned McDonalds. Remember, that's just my opinion. Also, McDonalds nuggets are way too overpriced in my opinion. Don't even get me started on Burger King. their nuggets are super cheap, exactly $.1.49 for 10 pieces, I wouldn't trust that. 
I decided to get Monet Sayadian's opinion on chicken nuggets. 
"I think Chick-fil-A has some of the best chicken nuggets because they're always really fresh and pack a lot of flavor into a tiny nugget."
"I prefer to have chicken nuggets from fast food places because the store bought nuggets, besides dino nuggets, don't seem to be as good as fast food ones."
"Dino nuggets are 100% better than any other store bought or fast food nugget in the world and always will be." 
"I personally think that nuggets are so popular because they are easy to make and everyone of all ages seems to love them." 
I heard Monet's response and agreed with her on everything. I think Dino Nuggets will always be better than any fast food or other store bought nuggets. Also, Chick-fil-A does have some of the best chicken nuggets that I've had because of the fact that they're very juicy and packed with flavor. 
I also got Sierra Smith's opinion on what her favorite nuggets are and her thoughts. 
"Chick-fil-A has some of the best chicken nuggets. I feel as though their chicken just tastes really good and fresh. I honestly think that it tastes like chicken that you make from home." 
"I prefer to have nuggets from fast food places because of the sole reason I want them to taste good even if they're worse for you. I'm fine with that." 
"Yes, Dino Nuggets are better than any other nugget because of the childhood nostalgic feeling you get from them. The reason I say this is because most of us ate Dino Nuggets when we were growing up and they bring the memories back."
"The reason I think chicken nuggets are so popular is because it's not a lot to eat. It can be eaten as a snack or even as a meal like lunch or dinner. They may be small, but they have a lot of flavor packed into them. Also can't forget about the sauces. #teambbq."  
Again, I do agree with Sierra. I liked when she mentioned that although chicken nuggets from fast food places are unhealthy, they're so much better than store bought ones. 
Now, we have Wendy's, Mcdonald's and Burger King here in Turlock, but we don't have a Chick-fil-A. The nearest one happens to be in Stockton, which is only a 45 minute drive, so not that bad. I definitely recommend trying their nuggets. Their address is 2628 W March Ln, Stockton, CA and their hours are, Monday- Saturday, 6:30am- 10:00pm.